Narrator Fred Berman takes AudioFile listeners Behind the Mic to share about narrating ROBIN, Dave Itzkoff's biography of late comedian Robin Williams.
"It's a beautiful warts-and-all look at this mad genius. We think we know the guy, but Dave Itzkoff goes so deep."—Narrator Fred Berman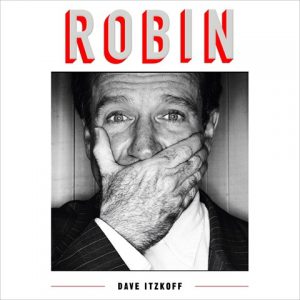 ROBIN
by Dave Itzkoff, read by Fred Berman
Macmillan Audio
Close friends, associates, and family members of gifted actor and comedian Robin Williams offer fresh points of view. This audiobook's brutal honesty is matched only by its sincerity and admiration for its subject. If you've seen the recent HBO documentary ROBIN WILLIAMS: COME INSIDE MY MIND, this audiobook takes you further into Williams's life and career. Fred Berman gives it just the right light yet serious touch. Listen to a sound clip and read AudioFile's  full review.
Fred Berman has narrated audiobooks on a full range of subjects. Explore his audiography, including fantasy and science fiction titles as well as more biographies, including ones of Prince and Beach Boy Brian Wilson.