"Our ability to reach unity in diversity will be the beauty and the test of our civilization."― Mahatma Gandhi
Through stories, authors can introduce children to different cultures and experiences, or reflect readers' own identities and cultures back to them. Through a narrator's accents and stylistic interpretation, audiobooks add another dimension of cultural exposure—or enhance that cultural familiarity and connection. Here are recommendations for seven audiobooks that immerse young listeners into a variety of cultures and experiences and provide a springboard for family discussions.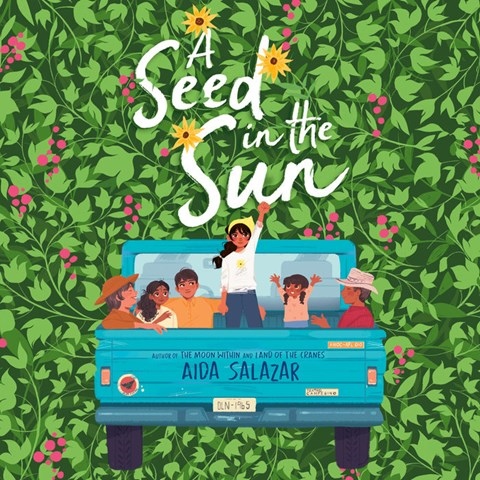 A SEED IN THE SUN
by Aida Salazar, read by Victoria Villarreal, Aida Salazar
Listening Library, Ages 8+
Inspire young listeners who are searching for their voices with this poignant tale about twelve-year-old Lula's challenges as the daughter of a migrant farm worker in the 1960s. Victoria Villarreal's heartfelt performance effectively captures what Lula sees: the terrible living and working conditions of migrant farm workers, including women and children. Villarreal sensitively conveys Lula and her sister's vulnerability from predatory supervisors. Villarreal also brings out Lula's unyielding hope, especially as she finds a place for herself among activists fighting against oppression. The audiobook concludes with pertinent author notes, narrated by Salazar herself, who explains about the labor rights movements and puts some of the vocabulary she uses into context.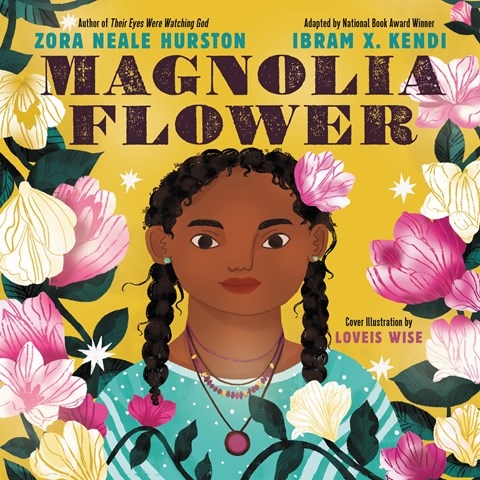 MAGNOLIA FLOWER
by Zora Neale Hurston, Ibram X. Kendi [Adapt.], read by Sheryl Lee Ralph
Harper Audio, Ages 4-6
A full soundscape adds flourish to Sheryl Lee Ralph's bold narration of Ibram X.Kendi's adaptation of Zora Neale Hurston's short story, "Magnolia Flower." In this beautiful story, a wise river tells a babbling brook about an enslaved man who escapes to freedom and builds a community of other freed people. Here he meets a Cherokee woman who has escaped the Trail of Tears. They have a daughter named Magnolia Flower, who, when she is older, must decide where love will take her. Once again, historical and author's notes add context to this resonant story about diversity and the power of love.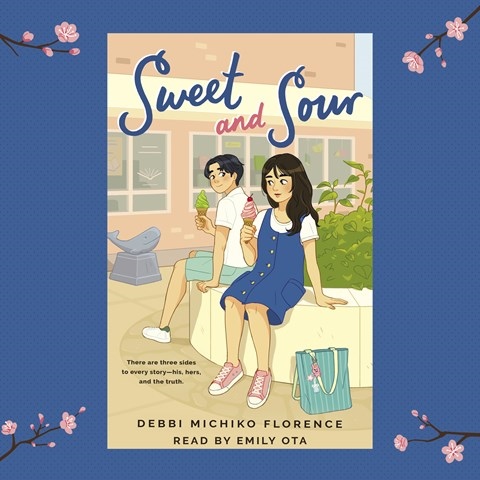 SWEET AND SOUR
by Debbi Michiko Florence, read by Emily Ota
Scholastic Audiobooks, Ages 8+
This coming-of-age story aimed at middle-schoolers touches on themes of racism, friendship, and forgiveness. Narrator Emily Ota establishes a youthful voice for Mai, who embarks on her family's annual summer trip to Mystic, Connecticut, to visit her mom's longtime friend, Holly, and her family. Although Mai had been best friends with Holly's son, Zach, she now seeks revenge for an incident that occurred during their last visit several years earlier before he left for Japan. There's a hint of romance, as Mai navigates her sense of justice and emotions about Zach and tries to find her place with him and his friends in the present.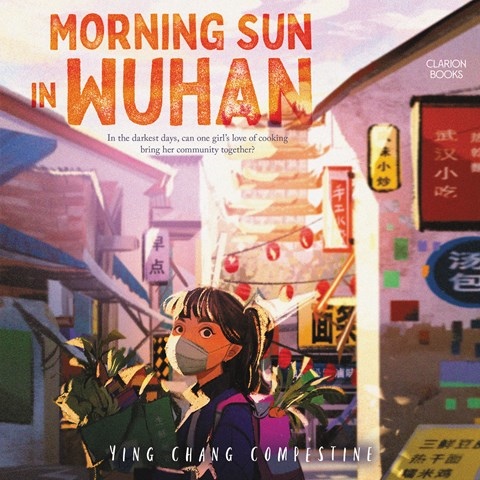 MORNING SUN IN WUHAN
by Ying Chang Compestine, read by Nancy Wu
Harper Audio, Ages 8+
Nancy Wu sets listeners in the town of Wuhan, China. She gives a masterful performance as 13-year-old Mei, who must cope with the loss of her mother and the changes in her town as a mystery pandemic spreads fear, confusion, and anger. References to Chinese culture, such as fish delicacies, and the Mandarin and English narration of chapter titles provide a taste of China. Wu's haunting voice brings out the tension and urgency of the time and provides a poignant retrospective on Covid experiences that may resonate with children who experienced similar emotions.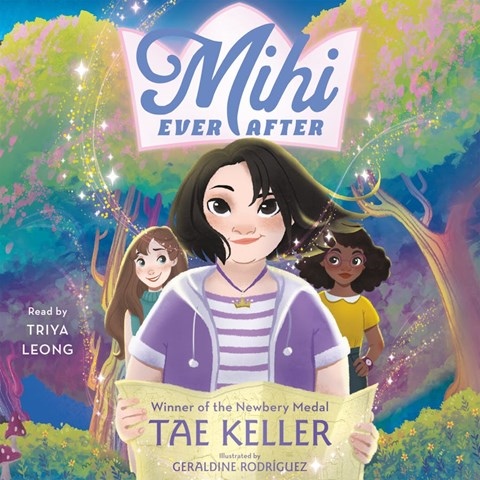 MIHI EVER AFTER
by Tae Keller, read by Triya Leong
Macmillan Audio, Ages 8+
Triya Leong captures the youthfulness and different personalities of princess-obsessed fourth graders in this empathetic critique of the princess industrial complex. Mihi Whan Park worries that a Korean American girl like her can't be "the princess type." When she and fellow princess lovers Savannah, a timorous white girl, and Reese, a brainy Black girl, find a portal into a magical fairyland, she discovers that perhaps her princess dreams won't have a happily-ever-after ending. Princess-obsessed listeners might come away with some illuminating ideas about redefining the conventional princess stereotype.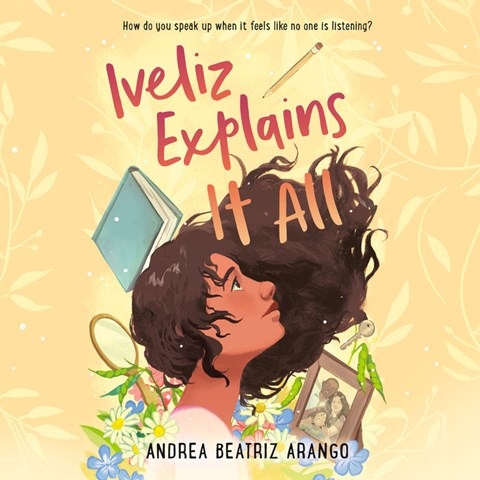 IVELIZ EXPLAINS IT ALL
by Andrea Beatriz Arango, read by Raquel Merediz
Listening Library, Ages 10+
Narrator Raquel Merediz's portrayal of Iveliz is moving, shedding light on the middle-school student's severe depression. She has PTSD because she saw her father die in an accident. Trouble at school, and disagreements with her grandmother, who has Alzheimer's and just moved in with her and her mother, adds to Iveliz's difficulties coping with anger and sadness. Merediz switches seamlessly from English to Puerto Rican Spanish and effectively portrays the variety of character ages and genders. Merediz's heartfelt performance may guide young listeners to a compassionate understanding of this condition.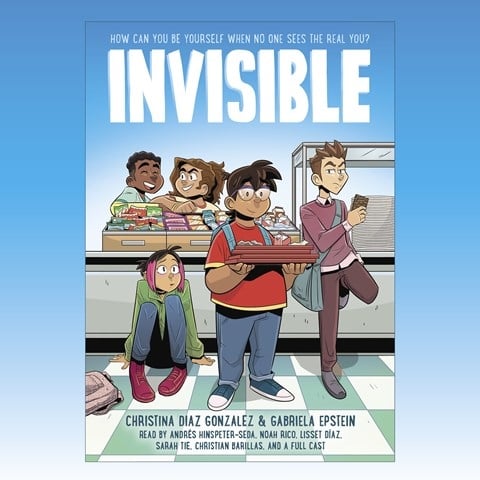 INVISIBLE
by Christina Diaz Gonzalez, Gabriela Epstein, read by Andrés Hinspeter-Seda, Noah Rico, Lisset Díaz, Sarah Tie, Christian Barillas, and a Full Cast
Scholastic Audiobooks, Ages 10+
The themes of this engaging graphic novel translate superbly into an immersive bilingual listening experience featuring a full cast and soundscape. When five very different students are misidentified as Mexicanos and lumped together to complete community service hours for school, they find a common purpose. The narrators portraying the diverse students give especially animated performances, conveying unique personalities. Andrés Hinspeter-Seda is the unassuming Puerto Rican, George; Sarah Tie portrays the lone Mexican, Sara; Christian Barillas is the rich Venezuelan, Nico; Noah Rico plays the Dominicano, Miguel; and Lisset Díaz plays the tough Cuban, Dayara. An especially delightful listening experience for those interested in learning Spanish.