There is something so satisfying about finally getting into the newest book in a series that you have been waiting for. It's like meeting up with family and friends that you haven't been in touch with for a while. That comforting sense you get when a character you've come to know does or says something familiar welcomes you in. Perhaps the pandemic's social distancing has served to enhance the joy of reconnecting.
With this in mind, I'd like to call out several new releases in favorite series—two that have been going on for many years, and one that is relatively new but already generating loyal fans.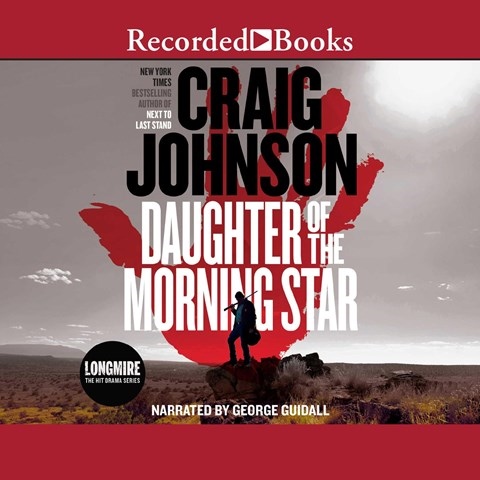 For Walt Longmire fans, Book 17 of the series, DAUGHTER OF THE MORNING STAR by Craig Johnson, will prove a captivating addition to the series. Award-winning narrator George Guidall has become the voice of Sheriff Walt Longmire and his wise collaborator, Henry Standing Bear. Guidall does a masterful job of luring the listener into the mystical aspects of the story. Those already into the series will find many familiar characters and settings and will quickly find themselves in the wide-open spaces of the West. The theme of missing indigenous women makes the story especially relevant. Fans and newcomers will find this an engaging listen.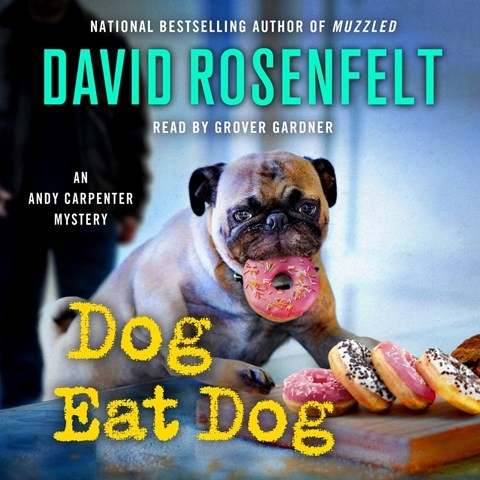 On a lighter note is David Rosenfelt's newest addition to the Andy Carpenter series, DOG EAT DOG, read by Grover Gardner. Listeners will be delighted to see that lawyer Andy Carpenter hasn't lost any of his sarcastic humor in this 23rd book in the series. While the story begins on Andy's home turf—Paterson, New Jersey—listeners follow Andy up to Maine. He is joined there by his usual crew to defend a man who impressed Andy by defending a dog. As with the other audiobooks in the series, Gardner's narration ensures that this is a fast, entertaining, and at times chuckle-out-loud listen.
Now for a new series by an author who has proven her talent with her lengthy bibliography.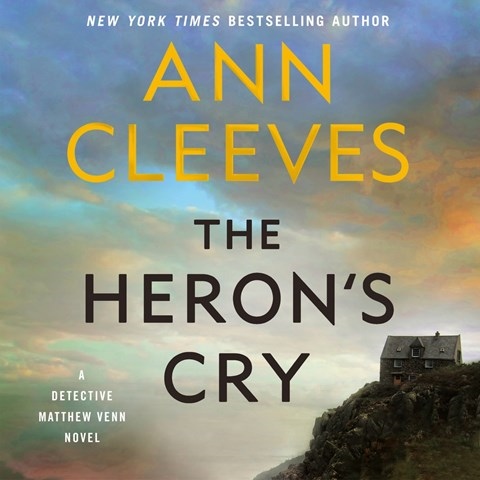 Ann Cleeves, who has given us the Vera Stanhope and Shetland series, both of which have become popular TV (streaming) crime dramas, has embarked on a new series featuring DI Matthew Venn and his colleague Jen Rafferty. The second book in the series is THE HERON'S CRY.
In the introduction to the first book in the series, THE LONG CALL, Ann Cleeves writes: "This is a new character and a new series. Having worked with Vera Stanhope and Jimmy Perez for so long, I feel nervous introducing Matthew Venn to you, almost like a teenager bringing a new girlfriend or boyfriend home for the first time."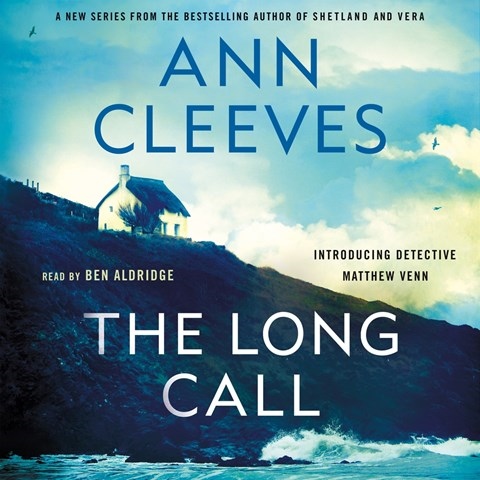 As a fan, listener, and writer, I so appreciate Ann's candidness about being nervous about introducing and building interest in a new character. The good news is that once again she has created compelling characters and an intriguing environment. THE HERON'S CRY is read by Jack Holden. One can imagine that Ben Aldridge, who narrated THE LONG CALL, was too busy filming the screen version of THE LONG CALL to narrate THE HERON'S CRY. Happily, Holden brings his spot-on timing and authentic British regional accents to the second audiobook in the Two Rivers series.
Finally, a head's up: New additions to two of my favorite series are being released in November. Janet Evanovich's twenty-eighth Stephanie Plum novel, GAME ON, provides another chance to spend time with Stephanie, Lulu, Grandma, and the sexy men in Stephanie's life. And most importantly, listeners will get to spend time with the award-winning narrator Lorelei King. This one is all entertainment. For a more serious listen, Michael Connelly's THE DARK HOURS brings us LAPD detective Renée Ballard and retired detective Harry Bosch teaming up in the relentless pursuit of justice. Really looking forward to hearing Christine Lakin and Titus Welliver narrating Connelly's very gritty, real world again.