Summer is the perfect time to visit your favorite characters who return in new additions to your go-to series. Listeners have been treated to several this spring and summer. As a series fan, I look forward with anticipation to each new release. It's like going to a family reunion, getting to hear from folks you have missed and want to spend some quality time with. And of course, you also meet up again with those you don't like or relate to but are intrigued by. That is exactly what a good series should provide listeners. Below are some of my recommendations from long-running series, and a couple from newer series.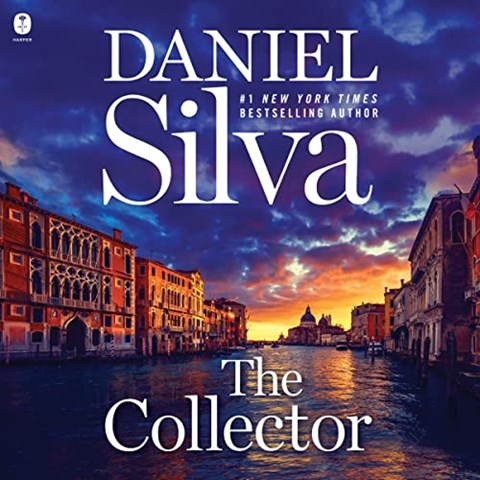 First up is the 23rd addition to Daniel Silva's Gabriel Allon series, THE COLLECTOR, narrated by Golden Voice Edoardo Ballerini. I eagerly anticipate the annual audiobook release in this series. Fans will not be disappointed as former Israeli spy and now art restorer and family man, Gabriel Allon, is drawn back into a mystery in which he will once again risk everything to save everyone. Favorite characters return, including the famous violinist Anna Rolfe and the grandfather of Israeli spydom, Ari Shamron. Ballerini, who started narrating the series with audiobook 21, has come into his own in conveying the multiple characters with their diverse nationalities and agendas.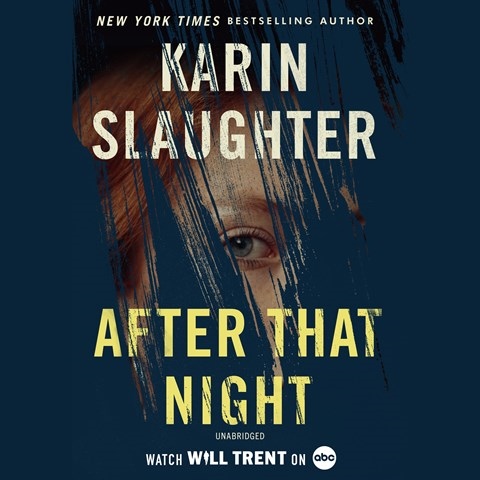 The 11th audiobook in the Will Trent Series, AFTER THAT NIGHT by Karin Slaughter, is an Earphones Award winner narrated by Kathleen Early. Early, who has become the voice of the series, brings to life the strong, imperfect Georgia Bureau of Investigation Special Agent Will Trent; his fiancée, the feisty and smart Dr. Sara Linton; and the many returning characters. This is an engaging listen and a welcome addition to the series that builds on significant events from the previous audiobooks. There is enough backstory provided so listeners new to the series won't get lost, but they may find themselves going back. Fans might also be excited to see that Will Trent now has his own TV series streaming on ABC and Hulu.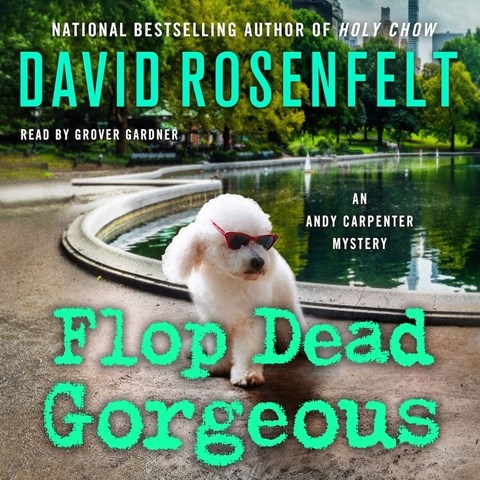 For much lighter fare, listeners might enjoy the 27th audiobook in the Andy Carpenter series by David Rosenfelt, FLOP DEAD GORGEOUS, narrated by the voice of the series, Grover Gardner. This is a perfect light summer listen, with Grover's sarcastic tone capturing Carpenter's personality as the reluctant lawyer. As with all the audiobooks in the series, dogs feature as companions, providing comic relief and adding to the character development. As a sometimes New Jerseyite, I appreciate the local Jersey color these audiobooks deliver.
Now for some newer series—we have several releases of second audiobooks in a series. What fun to get on board a series early on.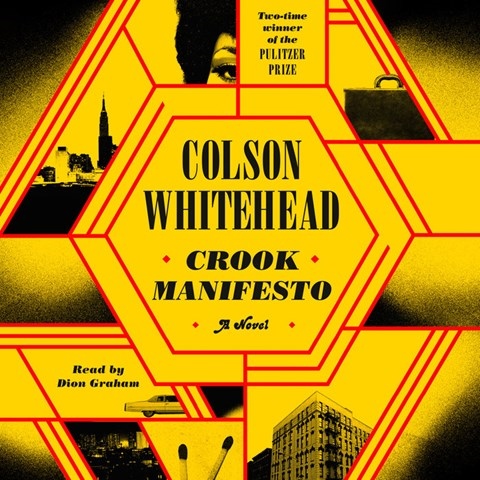 First up is Colson Whitehead's second audiobook in the Ray Carney series, CROOK MANIFESTO, narrated by Golden Voice Dion Graham. What is remarkable about this audiobook is how Whitehead vividly depicts life in Harlem in the '70s, and how Graham is in perfect step with Whitehead's prose. This makes for an engaging, at times disturbing, listen. Be sure to listen the first in the series, HARLEM SHUFFLE, another Earphones Award winner read by Graham.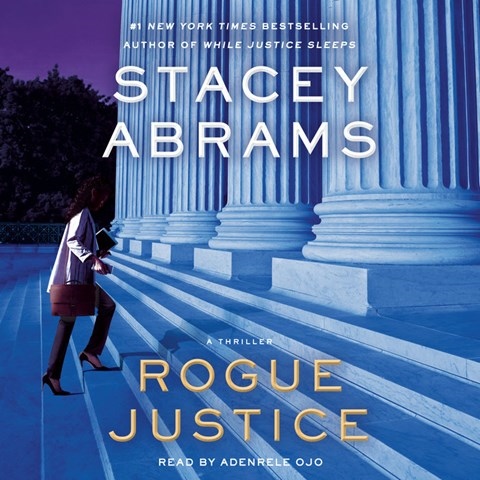 Next is Stacey Abrams (yes, that Stacey Abrams) with the second installment in her Avery Keene series, ROGUE JUSTICE, narrated by Adenrele Ojo. This Earphones Award winner is a smart, complex political thriller. Ojo, who also narrated the first book in the series, flawlessly transitions from male to female characters of varying ages and dispositions. The protagonist, Avery Keene, is smart, savvy, and brave—a very appealing individual. The pace of the delivery will keep listeners fully engaged and looking forward to the next addition to the series.
And finally, here on the lighter side is the second addition to a new series featuring Corie Geller by prolific author Susan Isaacs, BAD, BAD SEYMOUR BROWN, narrated by Jennifer O'Donnell. While the plot is a serious and complicated one, O'Donnell is able to bring forth Isaacs's wonderful sense of humor and sarcasm. Corie Geller is a character we can look forward to spending more time with.