October means breaking out spine-tingling ghost stories and eerie mysteries that make you want to hide under a cozy blanket. Here are some atmospheric stories perfect for chilly fall nights to get kids and teens in the mood for Halloween—and a not-so-scary mystery for scaredy cats like me.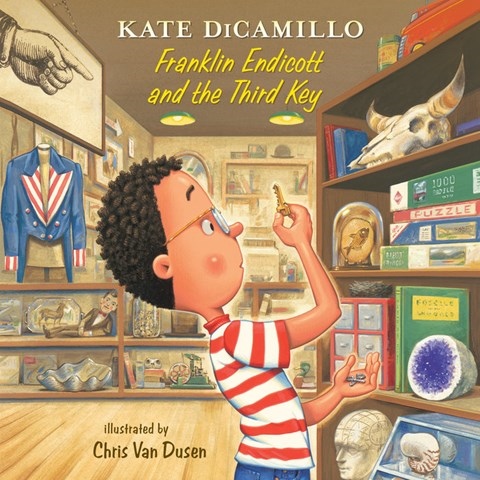 FRANKLIN ENDICOTT AND THE THIRD KEY: Tales from Deckawoo Drive, Book 6
by Kate DiCamillo, read by William Jackson Harper
Listening Library, Ages 6+
Like Franklin, I was a very scared child and did not enjoy anything frightening or mysterious. This non-scary "mystery" in the Tales from Deckawoo Drive series is for other kids like me who prefer to solve quiet, ordinary mysteries. Opening music places listeners in the idyllic setting of Deckawoo Drive, and Harper (who played Chidi on "The Good Place") is such a delightful narrator, he makes everyone feel safe and comfortable.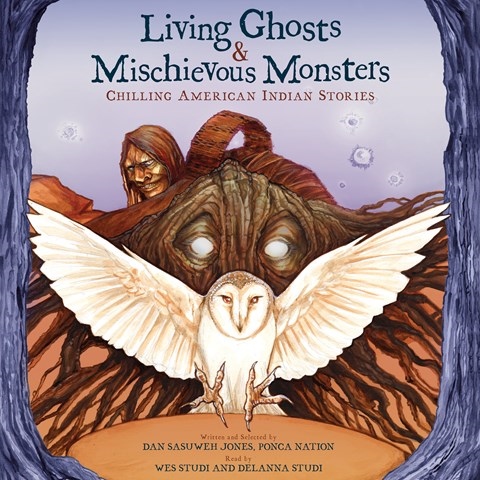 LIVING GHOSTS AND MISCHIEVOUS MONSTERS: Chilling American Indian Stories
by Dan SaSu Weh Jones, read by Wes Studi, DeLanna Studi
Scholastic Audiobooks, Ages 8+
This collection of mildly frightening modern and traditional American Indian stories teaches traditions of caution, bravery, obedience, loyalty, compassion, and more. DeLanna Studi's tone of nervous apprehension imbues a sense of fear and anxiety in five chapters including ghosts, spirits, witches, monsters, and the supernatural.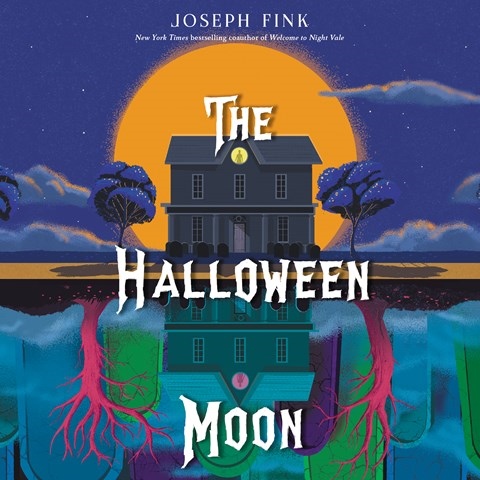 THE HALLOWEEN MOON
by Joseph Fink, read by Kevin R. Free
Harper Audio, Ages 10+
Narrator Kevin R. Free's spirited characterizations and enthusiastic pacing heighten this endearing seasonal adventure. Esther Gold can't wait for this year's festivities, but this year, something feels wrong. The Queen of Halloween and her henchpeople have trapped Esther's hometown in a curse to make Halloween last forever, and it's up to Esther to lift the curse.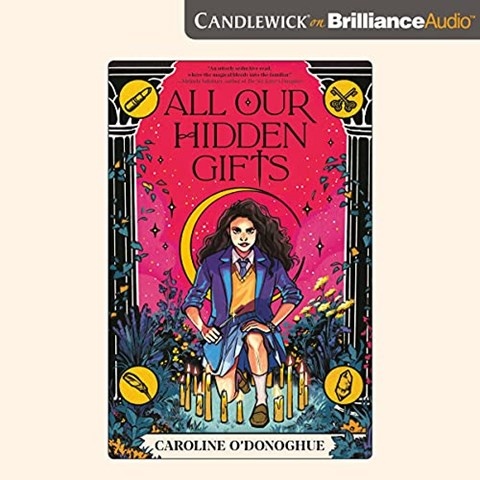 ALL OUR HIDDEN GIFTS
by Caroline O'Donoghue, read by Alana Kerr Collins
Brilliance Audio/Candlewick, Ages 12+
A heady combination of Irish folklore and modern mysticism enhances this suspenseful audiobook. Alana Kerr Collins is captivating as the voice of Maeve, a headstrong Irish high school student who discovers an old deck of tarot cards and unwittingly unleashes a malevolent being. Paranormal fantasy fans will be transported by Collins's strong characterizations.
A LESSON IN VENGEANCE
by Victoria Lee, read by Lindsey Dorcus
Listening Library, Ages 14+
Narrator Lindsey Dorcus draws listeners in with the haunting cadence of her voice in this twisty, sapphic, dark academia thriller. At the beginning of her senior year at Dalloway, a prep school for girls haunted by its legacy of witchcraft, Felicity offers to help research the mysterious deaths of five Dalloway students in the 1700s.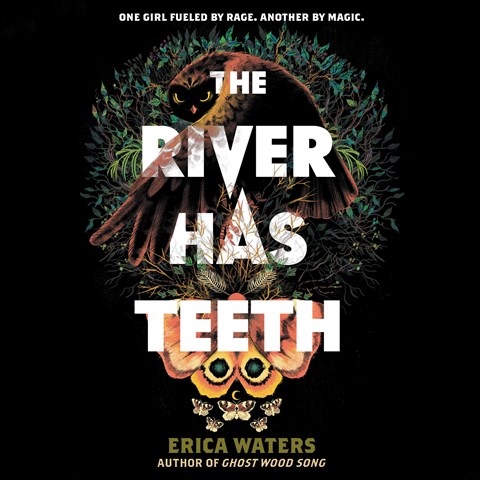 THE RIVER HAS TEETH
by Erica Waters, read by Katherine Littrell, Sura Siu
Harper Audio, Ages 14+
This eerie YA audiobook focuses on two women portrayed by narrators Katherine Littrell and Sura Siu. Natasha is desperately trying to find her missing sister, and Della is from a family of witches who know what happened to her. Both narrators enhance their characters: Littrell with her slight Southern accent and cautious demeanor, and Siu with her conviction and privileged attitude.