As we worked on creating AudioFile's new podcast, Behind the Mic, we planned to have as many "voices" as possible to amplify our audiobook conversations. In our early weeks, listeners have heard our host Jo Reed and me as well as AudioFile Publisher Michele Cobb recommending the titles. This week, AudioFile Assistant Editor & reviewer Emily Connelly joins in with five new audiobook picks. Next week, reviewer Jonathan Smith will join us to share recent favorites. We each take a slightly different approach as we talk about the highlights and why each audiobook will be a great listen.
If you are having fun with our podcast—and finding good things to listen to— please hop over to Apple Podcasts and leave us a review or rate the show!
On the podcast this week, Emily discusses new and notable audiobooks, including some for younger listeners.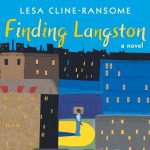 FINDING LANGSTON is an inspirational audiobook for middle-grade listeners that will resonate with teachers and librarians, too. Lesa Cline-Ransome gracefully explores what life was like for African Americans after WWII and celebrates the magic of books. Dion Graham gives an immersive performance, reading with a light Southern drawl. In 1943, 11-year-old Langston and his father move from Alabama to Chicago, and Langston is having a hard time adjusting until he finds solace in the public library.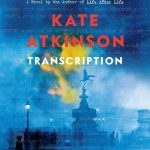 "Kate Atkinson has no match for atmosphere," says narrator Fenella Woolgar, and we wholeheartedly agree. TRANSCRIPTION starts with Juliet Armstrong being hit by a car in 1981, and then jumps back in time to 1950 when she is working for the BBC, and then again to 1940 when she's transcribing interviews of British fascist sympathizers for MI5. And that is a straightforward timeline for Kate Atkinson! Woolgar enlivens a broad cast of characters, and her interpretations of Juliet's wry asides are spot-on. Listen if you love WWII historical fiction, spies, and intrigue.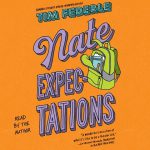 As both author and narrator, Tim Federle fully embodies Nate, the young protagonist we first met in BETTER NATE THAN EVER and FIVE, SIX, SEVEN, NATE. In the wholly satisfying conclusion to the series, NATE EXPECTATIONS, Nate's just come off of a whirlwind summer of performing on Broadway and now has to handle going back to high school, where he hasn't yet come out as gay. Nate's vibrant and dynamic personality shines through — which must be why all three audiobooks in the series are Earphones Award winners.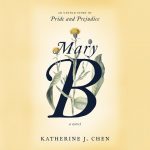 MARY B is the perfect audiobook for Jane Austen lovers who are willing to think past the tidy Happily Ever After endings. Marisa Calin brings a refreshing voice to the much beloved PRIDE AND PREJUDICE, this time with the focus on the plain and "unlovely" middle sister, Mary Bennet. Listeners will be charmed as Mary develops a rich inner life for herself as a writer, and a romantic. Katherine J. Chen has written a satisfying and feminist ode to unlovely women as she explores the dynamics of Austen's world with a modern eye.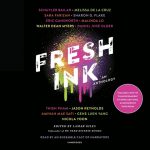 A full cast of narrators presents this anthology from YA lit stars published in partnership with We Need Diverse Books. FRESH INK features stories from Jason Reynolds, Nicola Yoon, Melissa de la Cruz, Daniel José Older, and more, brought to life by narrators including Guy Lockard, Bahni Turpin, Dion Graham, and Kim Mai Guest. This is the perfect audiobook for weekend listening, for teens and adults alike.
Tune in to Behind the Mic with AudioFile Magazine next week and discover which nonfiction titles Jonathan Smith is recommending for audiobook listeners. And thanks for listening!
Emily Connelly photo by Molly Haley, mollyhaley.com