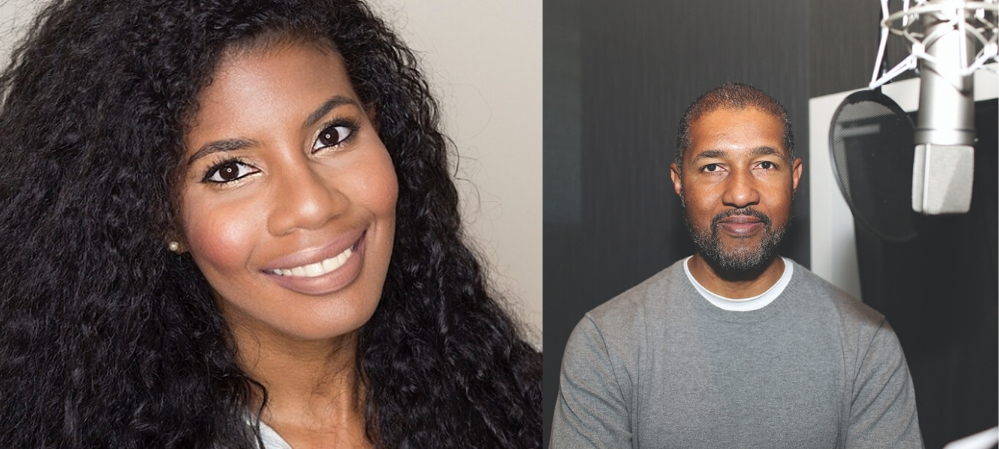 Author Nic Stone and narrator Dion Graham make a powerful team. Stone's newest audiobook CLEAN GETAWAY came out this winter, and it's another Earphones Award winner narrated by Dion Graham. We thought this was the perfect opportunity to revisit our conversation with the author and narrator duo. Host Jo Reed spoke with both Stone and Graham when their audiobook DEAR MARTIN first released. Stone's moving young adult audiobook allows listeners to reflect on the trauma and impacts of racial profiling as her characters ask the questions we would in their situations. Listen to their conversation below.
"The best way to reach young people through literature is to reflect actual young people who mess up, who do good, who do bad, who have good things that they are a part of, who maybe have some things that they shouldn't be a part of."—Author Nic Stone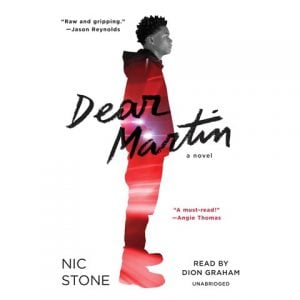 Bringing an author and narrator together allows for a fascinating perspective on the creative forces behind audiobooks we love. Listen for a moving conversation about race and trauma, and learn more about Stone's character Justyce McAllister, who chronicles his anger and trauma following a dangerous encounter with the police. DEAR MARTIN combines Justyce's letters addressed to Dr. Martin Luther King, Jr., with in-class conversations told from many perspectives. It's a tricky audiobook to narrate on multiple levels, and Graham rises to the challenge to show Justyce's depth of character and inner conflict. 
Nic Stone photo by Nigel Livingstone