We've got listening time! A silver lining of these turbulent weeks may be that many of us have more time to listen to audiobooks. All of us at AudioFile are working remotely with our reviewers and editors to keep the recommendations and reviews coming. But we're mostly home with no commuting time or family visits and are getting creative with our listening time.
I made a setup with my phone (see the photo above) so that I can read to my grandson and he can see the pages of the story as we go. No worries that I'll consider going into narration—I'd rather be on the listening end. Also above, Sharon Allen, a new Portland-based AudioFile team member, has a listening companion—Natchez—as she takes a break outside. Emily's daughter Juniper has been listening a lot. She's tuned in here to GOODNIGHT STORIES FOR REBEL GIRLS as she colors. Jenn has new knitting projects in the works during her listening time.
How are you making use of your stay-at-home time? If you're reading this post, you already know that we have thousands—literally 48,000—of audiobooks reviews at the AudioFile site. So you should be OK for recommendations, and we continue to publish on our regular schedule of 50 new reviews per week, and three free e-newsletters a month packed with our picks. And we're offering the digital edition of our new April/May issue of AudioFile magazine free to everyone!
Next question: Where to get enough audiobooks? Many listeners may have a monthly subscription with Audible or Audiobooks.com. If you've already burned through your credits, what about borrowing through your public library or supporting your local bookstore?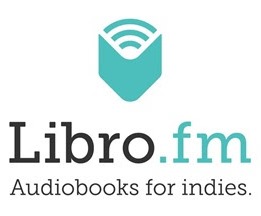 Libraries have quickly responded to the constraints of the pandemic with online services—including audiobook borrowing. If you are thinking, "Where is my library card?" they have that covered, too. Many public libraries have set up systems to sign up for virtual cards, and you can start borrowing right away. And what about your beloved local bookstore? Here's a chance to help them out and get some audiobooks. Libro.fm works with independent bookstores to offer digital audiobooks. Don't know if your bookstore has the program? Find an indie near you: Libro.fm/indies.
Gift certificates are a great option if you have friends who like to listen! I also see that Libro.fm and some of the audio publishers have teamed up with some featured audiobooks that give back 100% of the proceeds to your local bookstore with their #ShopBookstoresNow offer.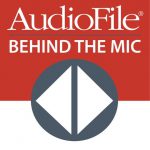 According to the podcast analytics firm Podtrac, podcast downloads have dipped since the beginning of March. There no conclusive answer as to why this is happening, but perhaps listeners have the time and interest to commit to long-form audiobooks. Remember that AudioFile's podcast Behind the Mic isn't much of a time commitment. In just four minutes each day, our host Jo Reed and an AudioFile editor talk about one audiobook worth your listening time. And we've got lots of time now!