How do we choose which audiobooks to feature on the Behind the Mic podcast? We review nearly 50(!) audiobooks each week. Picking for Behind the Mic, we narrow those down to big new releases that catch our attention, Earphones Award winners, and "Reviews of the Day" that get featured on our social media. I'm a big mystery fan, so I was glad that we got to highlight three mystery/thriller audiobooks this week. Then we ended our week with a lively chat about William Shatner's newest memoir.

A request once again to go to iTunes to subscribe and leave a rating or even a review of Behind the Mic. In our first few weeks, your feedback is so valuable to our success. Thank you!
We're sharing this week's podcast episodes right here to give you a taste!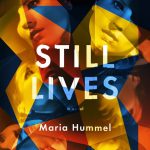 Reese Witherspoon's Book Club, Hello Sunshine, selected the thriller STILL LIVES, and Reese calls it "the ultimate mystery… the suspense will keep you up all night." So AudioFile editors listened to this mystery set in the flashy, sinister Los Angeles art world to recommend it to you. Narrator Tavia Gilbert is a two-time Audie winner and calls this one of her favorite projects.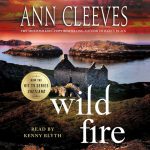 I am such a fan of the popular BBC TV series "Shetland," and the audiobooks are an even better way to immerse yourself in the Scottish countryside. WILD FIRE is the conclusion of Ann Cleeves original eight-book series. I love exploring the bleak, wind-swept beauty of the Shetland Islands. Narrator Kenny Blyth is brilliant.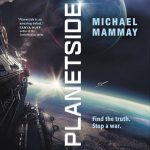 PLANETSIDE is a great audiobook mash-up. It's a blend of science fiction, mystery, military strategy, humor—all with a ton of momentum. This audiobook follows Colonel Carl Butler, a retired war hero, called to another planet to investigate the disappearance of a VIP's son. Science fiction fans and sci-fi skeptics alike will enjoy PLANETSIDE.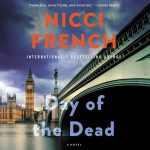 DAY OF THE DEAD follows Frieda Klein, a consulting psychologist who becomes a serial murderer's obsession. Narrator Beth Chalmers hits the pacing and voices the interesting secondary characters beautifully in this audiobook mystery written by a husband-and-wife team who go by Nicci French. This is the conclusion to a series, but Chalmers's rendition of Frieda won't leave listeners lost.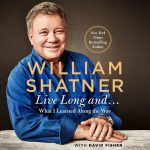 William Shatner loves to write, and narrate, his memoirs—his newest has all his trademark humor and candor. In LIVE LONG AND . . . he talks Star Trek, aging, his Hollywood world, and always saying yes to opportunities for work and adventure. Great listening fun.
Do you hear anything different in this week's episodes? We've changed the way we record our conversation to get better sound quality. As we go, we're always glad to get comments and suggestions!