At the age of eighty, author John Edgar Wideman is not resting on his laurels, which include a Rhodes Scholarship, MacArthur Fellowship, the Prix Femina Étranger, the PEN/Malamud Award, and two PEN/Faulkner Awards for Fiction. Instead of coasting into late age, this grand man of letters has written a masterful new collection of short stories.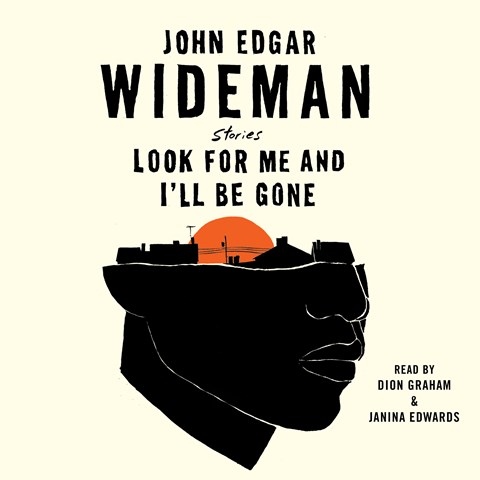 LOOK FOR ME AND I'LL BE GONE interweaves the past and present in semi-autobiographical fiction in which the facts are unique and the truths are universal. The twenty-seven stories include "Separation," which begins with Wideman in his grandparents' narrow Pittsburgh row-house—"I was a child and believed that if I stood alone, quiet enough, long enough, beside my grandfather's coffin, he would speak to me." Finding silence, the author speaks for the dead man, telling the hard facts and what the facts might have been if the world were a fairer place. "Last Day" tells us that "going to see my brother in prison felt like when you hear a person call you [the n-word]." "Art of Story" starts with a happy interracial couple in New York City who set Wideman riffing about truth, fiction, and imagination, which leads mid-riff to the joyous crowd in Cape Town who waited to greet Nelson Mandela upon his release from prison.
Throughout his twenty works of fiction and nonfiction, including the current book, Wideman explores themes of family, loss, neighborhood, prison, race, and the importance of storytelling. A quick glance at his life offers an explanation—he is famous; he is a Professor Emeritus at Brown University; he is also a Black man in America with family members in prison.
Publisher's Weekly describes Wideman as "a master [who] boldly subverts what a short story can be." It's an apt description of an author who blends fact and fiction and mixes history, memoir, and invention in the same work. His style is a jazz tune—experimental, fluid, full of rhythm and riff. Sentences might be abrupt, or they might extend, interrupted by commas, for an entire page.
Enter Dion Graham, who won an Earphones Award for his performance of this newest work. Praised for its powerful resonance and calibrated pace, Graham's interpretation lets listeners revel in the writing's meaning and melody without panicking about the lack of periods or a sudden scene switch. Graham, who has narrated previous books by Wideman, has long been a fan of the author. "He's a fascinating writer, whether he is interrogating, investigating, indicting, or looking for redemption," says Graham. "The issues that he deals with—family, race, his place in the world—resonate for all of us. They make us consider our own place in the world and with each other."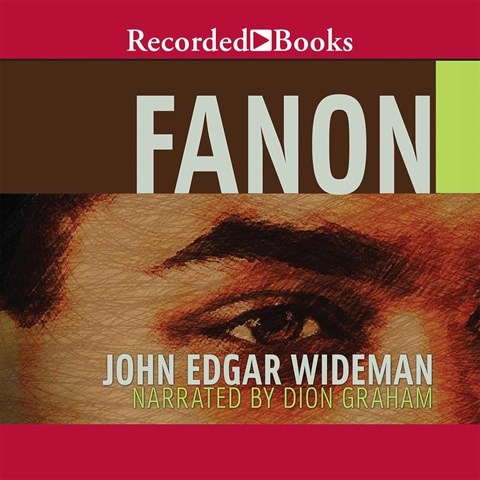 The regard is mutual. While they have talked prior to other recording sessions, this time, Wideman emailed, "Just tell it the way you think it needs to go."
"I hope that I always have all my mental and emotional channels open when I'm working, but it's particularly important for recording Wideman's work," says Graham. "He is not formulaic, and he doesn't necessarily follow proscribed literary lines. His stories are told on many levels, blending fiction and nonfiction to get at the deeper truths. I try to be like water when I perform Wideman's work. To be as open and fluid as his writing."
Many of Wideman's best-known early books, including BROTHERS AND KEEPERS and PHILADELPHIA FIRE, are not available on audio. Let's hope that will soon change. Meanwhile, here are two more selections from his recent audiography:
In another Earphones Award-winning performance, Dion Graham voices a panoply of characters with rhythm and swagger to populate these memorable essays and stories.
Dion Graham's contemplative tone transports this imagined story of Frantz Fanon, who fought for Algeria's independence from the French in the 1950s.
Photo by Jean-Christian Bourcart.