I love my family, in all its born-into, married-into, blended, extended exuberance. Yet it's around now in the summer family-togetherness season—generally while navigating a gluten-free, paleo, plant-based meal—that I want to shout, Enough already! Trusting that you might feel the same, I recommend comforting yourself with the following audiobooks about family life in its entire messy embrace.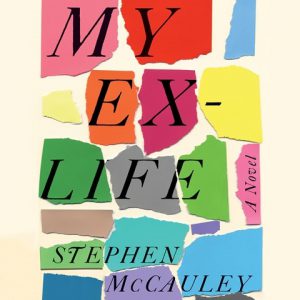 Stephen McCauley's new novel MY EX-LIFE, engagingly read by George Newbern, introduces us to David, who is gay; his ex-wife; and their college-bound child. When his ex-wife needs advice about her upcoming divorce, she turns to David. It's very funny, totally real, and, for me, recognizable. When my married-into family gathers at public events, we choose to sit together. Wives, husbands, ex-wives, ex-husbands, never-married-now-separated, stepmothers and stepfathers galore, and kids. After all, who else knows us as well as we know each other?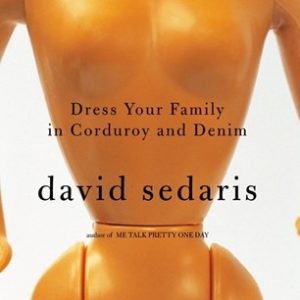 If you're looking for a memoir, I suggest the master of relational angst, David Sedaris. While his newest essay collection, CALYPSO, is painfully hysterical, it's also about aging, so wait until your birthday to listen. Instead, try DRESS YOUR FAMILY IN CORDUROY AND DENIM, for which the author won an Earphones Award for narration. It includes everything, including the message he wrote one year on his post trick-or-treating haul: My candy. Keep out. Imagine how well that worked.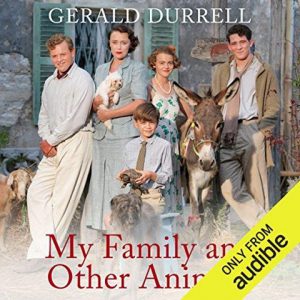 Staying with true tales about parents and siblings, check out Gerald Durrell's timeless classic, MY FAMILY AND OTHER ANIMALS. It's perfect for adult and family listening. While  the recent BBC dramatization, "The Durrells in Corfu," is charming, the real story of the animal-loving boy and his eccentric group is sidesplittingly funny and just so much better. Listening, I channeled every character, even impossible older brother Larry, because, well, I've been the impossible older sibling. Nigel Davenport's Earphones Award performance captures a wide range of characters, as well as Durrell's good-hearted, and occasionally edgy, kindness.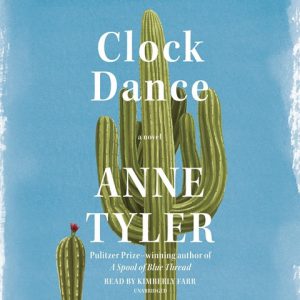 My final suggestion brings us back to fiction. Anne Tyler, the award-winning novelist of families-made and families-inherited, has written a new treasure. CLOCK DANCE introduces us to 11-year-old Willa Drake of Lark City, Pennsylvania. Oldest child of a mismatched couple, Willa navigates her born-into and married-into families, letting life happen, until suddenly she has a choice to make. Kimberley Farr's Earphones Award performance fully engages with this wise, wry novel, reminding us why we put up with the people we love, and why they put up with us.