Settle back in your favorite lawn chair as AudioFile goes Behind the Mic with P.J. Ochlan, who he shares his experience narrating LAWN BOY by Jonathan Evison.
"One of the challenges here was in portraying the massive cast of characters . . . that's something I always love to embrace, just diving in and fully committing to characters that have these big, broad personalities."—Narrator P.J. Ochlan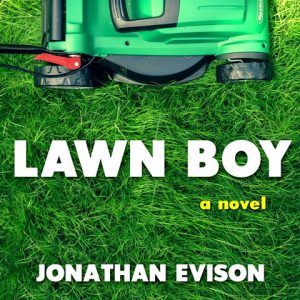 LAWN BOY
by Jonathan Evison, read by P.J. Ochlan
HighBridge Audio
AudioFile Earphones Award
Evison's novel comes alive as an audiobook because of narrator P.J. Ochlan's ability to create unique voices for each of the characters. At its core, it's a coming-of-age story featuring Mike Muñoz, a Chicano landscaper who is seeking a break in a society that is seemingly stacked against him. Ochlan gives life to Evison's extraordinary voices and dramatizes the situations the characters find themselves in.
Explore more of P.J. Ochlan's audiography, which represents an impressive range of genres from history to mystery to children's titles and more.