With the SYNC season starting next month, now is a good time to prepare so you are able to collect the free audiobooks you want to add to your personal Sora shelf. While each of the 14 weeks of the season brings a pair of free audiobooks for you to keep indefinitely, consider which titles have the highest appeal to you, and make sure to note which weeks those audiobooks will be available.

Are you a fiction listener? Among this season's 28 titles, there are fantasy novels, mysteries, historical fiction, realistic fiction, and more. Fantasy titles include FARAWAY (week 2); FRACTURED TIDE (week 7); THE KEEPER OF NIGHT (week 4); THE LANTERN'S EMBER (week 12); MASK OF SHADOWS (week 5); and OUT OF THE BLUE (week 4).
You can move mystery and thriller stories to your Sora shelf with ARSÈNE LUPIN VERSUS HERLOCK SHOLMES (week 5); THE GETAWAY (week 13); and RED HOOD (week 12). Historical fiction titles include NOT WITHOUT LAUGHTER (week 14); and THIS REBEL HEART (week 11). And THE BOY IN THE RED DRESS (week 11) crosses genres as a historical whodunit.
If you are a fan of realistic novels, look out for THE FAMILY CHAO (week 2); HURRICANE SONG (week 7); LOVELESS (week 9); and THE TRUTH ABOUT WHITE LIES (week 6). How about short stories? You can find them with FARAWAY (week 2); POOR MATZA (week 6); and THE WONDERLAND COLLECTION (week 13).
Prefer nonfiction? Make note of when these titles bringing history, biography, drama, and cultural exposition will be available: BEYOND MAGENTA (week 9); BUMP (week 10); FREEDOM! THE STORY OF THE BLACK PANTHER PARTY (week 14); THE REPUBLIC (week 3); THE SCHOOL THAT ESCAPED THE NAZIS (week 3); SPEARHEAD (week 8); TOMMY (week 8); TOP SECRET (week 1); THE WOMAN WHO SPLIT THE ATOM (week 10); and YOU CAN'T SAY THAT! (week 1).
Of course, you can collect all 28 audiobooks and sort them later. Just be sure to mark your calendar for each week beginning Thursday, April 27, and ending Wednesday, August 2, so that you can move each new new pair to your Sora shelf. Remember that when the app prompts you to "find your school," you need to search for the SYNC school you will be able to access once you have registered for this program, not for any school you might attend.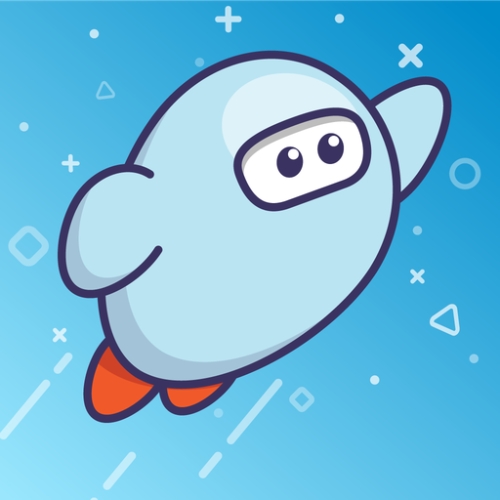 If you are unfamiliar with the Sora app, be sure to add Tuesday, April 18, to your calendar as well. Register for the free webinar with OverDrive and AudioFile Magazine to gain an understanding of how this simple and internationally available tool works and to ask questions of the SYNC staff.
Check out the SYNC Toolkit and the Frequently Asked Questions for additional support and to access promotional materials for your walls or your website. Share your SYNC experiences on Twitter, Instagram, and Facebook using the hashtag #audiobooksync2023 and find more supplementary resources on our Pinterest AudiobookSYNC 2023 board.
Finally, clear the decks! AudiobookSYNC 2023 is on the horizon!