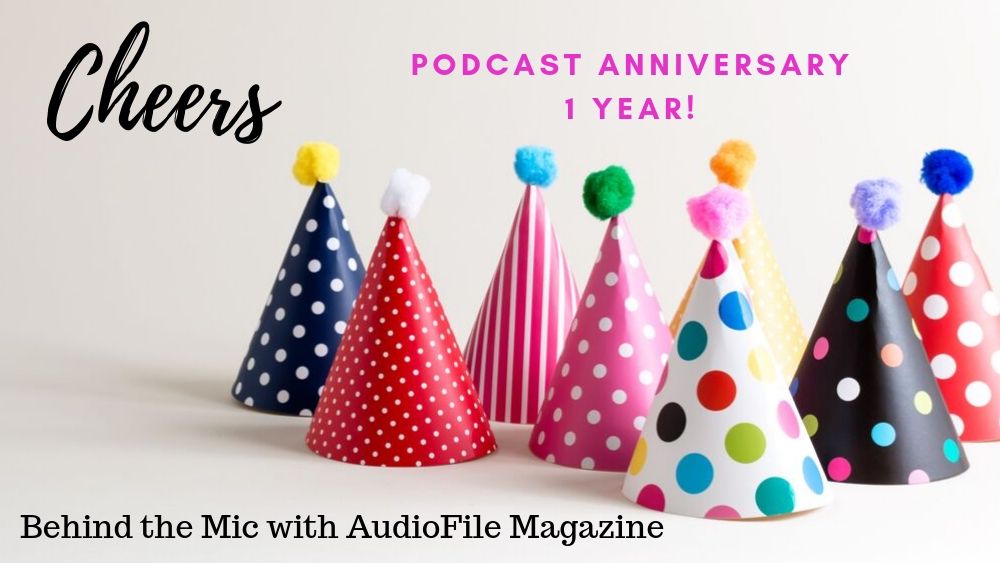 We're celebrating here—our one-year anniversary of AudioFile's podcast! Behind the Mic with AudioFile Magazine has published more than 275 episodes talking about an audiobook or audiobooks every weekday. And boy, have we learned a lot! We know about writing recommendations of audiobooks—we've practiced that for more than 25 years—but talking about listening choices is wholly different. And it's a lot of fun.
Our stalwart host, Jo Reed, has led each of the four of us—Michele Cobb, Jonathan Smith, Emily Connelly, and me—in daily 4-minute conversations. We each select and prepare our titles, but until we get on the line with Jo, we never know exactly where the conversation is going to go. Her honest reactions, from "Well, that's not something I'd listen to!" to "Put that on my listening list" to "This title is one I would never have thought of picking up" are all part of the daily conversations, and part of the adventure.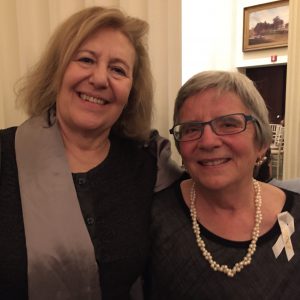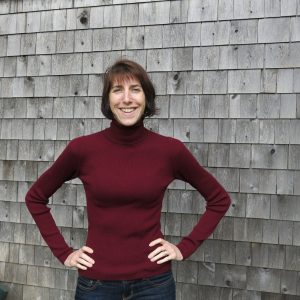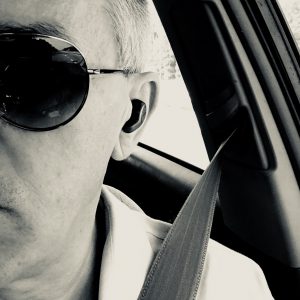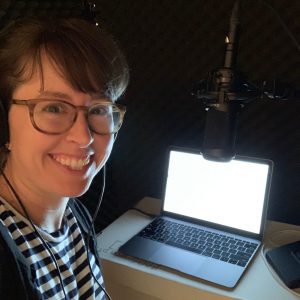 (l to r) Jo Reed, Robin Whitten, Michele Cobb, Jonathan Smith, and Emily Connelly.
Some of the most popular episodes of our daily podcasts include our conversations about Michelle Obama's BECOMING and DAISY JONES & THE SIX. The bonus podcasts with authors—LeVar Burton, Adriana Trigiani, Maryrose Wood—and narrators—Best of the Year and Audie winners, and Golden Voice narrators for the whole month of June—are also favorites with listeners.
Several of my own favorite episodes were inspired by films or streaming series: WILD FIRE (part of Ann Cleeves's Shetland series), IF BEALE STREET COULD TALK, and GOOD OMENS. Some were inspired by travel plans: Talking about WHERE THE CRAWDADS SING preceded my trip to Carolina Low Country, and PASTA, PANE, VINO got me ready for an upcoming trip to Italy. Just before Thanksgiving, we talked about food writer Ruth Reichl's audiobooks. Our Apple Podcasts page allows you to find more. Check out the memoirs we've chatted about, or the thrillers.

To complete our anniversary celebration, we've taken two weeks to talk about AudioFile Favorites. These are the titles we always have at the ready to recommend. I loved getting a chance to talk about THE GOLDEN COMPASS, one of my all-time favorites. Do take a few (4-5) minutes while you're waiting for morning coffee to check out what Behind the Mic can add to your listening queue.