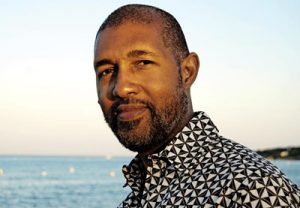 In the midst of this month's celebration of AudioFile's Golden Voice narrators — voice actors who have demonstrated unparalleled excellence in the art of translating books from page to audio — I have a question. Whose voice is in your ears right now? Might it be the warm, seductive tones of Dion Graham? If it is, well, you lucky thing.
Today's Audio Adventures feature the versatile actor whose hundreds of audiobooks encompass everything from adult science to young adult novels. A Golden Voice since 2007, Graham has won numerous AudioFile Earphones and Best of the Year awards, as well as the ALA's Odyssey Award and Audie Awards for non-fiction, memoir, and young listeners. He's also a screen actor, and a voice-over artist who, much to my nephew's delight, can be heard in the 2018 video game World of Warcraft: Battle of Azeroth.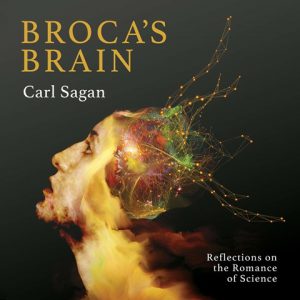 Right now, I am savoring his recent recording of Carl Sagan's BROCA'S BRAIN, a consideration of the marvels of the scientific world that is as important today as it was when first published in 1979. Graham, who is a chameleon of an actor, channels the famous astronomer's combination of erudition and childlike delight. Add his thoughtful pacing of the poetic and joyful prose, plus a fluid, contemporary delivery, and you have a classic brought to new life. It almost feels as if Sagan were still among us, encouraging our imaginations. Thank you, Dion.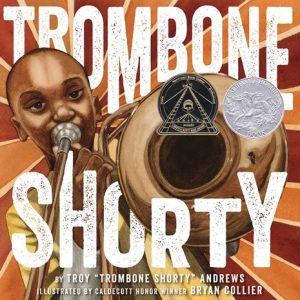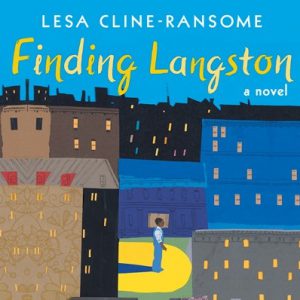 Graham has recorded scores of children's and young adult audiobooks over the years, and though I'm not exactly a kid any more, I've listened to many of them. They're just so good, why deprive myself? One of my favorites is Troy "Trombone Shorty" Andrews's short and sweet TROMBONE SHORTY, about the New Orleans native and Grammy Award-nominated musician. Written in the style of an autobiography, complete with music, the audiobook lets Graham dance with his voice as he shares Shorty's enthusiastic journey from wanna-be musician to full on master of the slide. Another favorite is Lesa Cline-Ransome's FINDING LANGSTON, a moving novel about a boy's effort to find himself in the midst of his family's relocation from Alabama to Chicago. Graham's acting chops are on full display as he embodies everyone from the drawling young African American protagonist to a clipped lady librarian.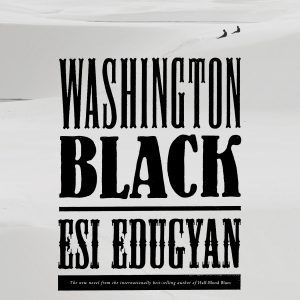 Now let's graduate to Graham's recordings of adult fiction. Amid a wealth of options, my shoutout goes to last year's WASHINGTON BLACK by Esi Edugyan. Shortlisted for the Man Booker Prize, the astonishing and eccentric tale of an 11-year-old enslaved boy's journey from the cane fields of Barbados to the Arctic was deservedly on everyone's "Best of 2018" list, including AudioFile's. Graham's intense performance places us simultaneously in the hearts of the wide-eyed, desperate boy and the older, wiser Wash. Masterful.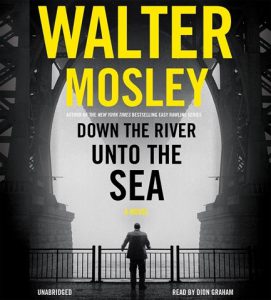 I'd be remiss if I didn't mention Graham's many mystery audiobooks, particularly those of Walter Mosley, whose Easy Rawlins detective series is a perennial bestseller. This time, though, I'm giving the nod to Mosley's newest mystery featuring P.I. and former NYPD cop, Joe King Oliver. The moody and atmospheric DOWN THE RIVER UNTO THE SEA gives us the opportunity to hear a master of characterization at work as Oliver investigates two deaths while uncovering the reason he was framed for assault years ago.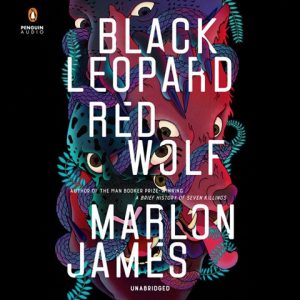 There are so many more titles to recommend, but my word count is limited. I'll end with a fantasy title.  BLACK LEOPARD, RED WOLF, the first book in a new fantasy series by Marlon James, spirits listeners to an African-inspired world where Tracker must find a child who's in terrible danger. Graham's mix of accents, characterizations, and — whoa, terrific singing! — will have you longing for the adventure to continue forever.
Check Dion Graham's profile page to learn more about all those other titles that I didn't have room to mention and discover more terrific listening.