I still remember the audiobook that led to my discovery of today's Take 5 featured narrator, and since that first listening experience, I've sought out Joy Osmanski's work on everything from young adult romance to thought-provoking nonfiction. Joy is a strong and versatile solo narrator, and she's equally adept when working with others on multi-narrator audiobook projects.
Joy's performances always spark up an audiobook. I can count on her to highlight the characters' emotional journeys, and her thoughtful pacing amps up the action in a science fiction story or builds up the tension for a thriller.
I chose audiobooks about contemporary families to feature Joy's talent because I think these kinds of stories have broad appeal. If, however, you're a die-hard historical fiction fan or like to listen to nonfiction, I can recommend WILD SWANS (an Earphones Award-winning history of three generations of a Chinese family) and JANESVILLE (a gripping look at the town of Janesville, Wisconsin, after GM shut down its plant there in 2008) both narrated by Joy.
5 Audiobooks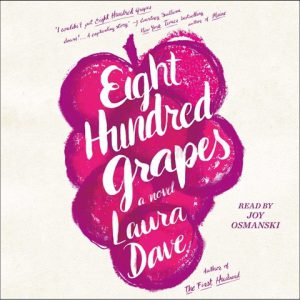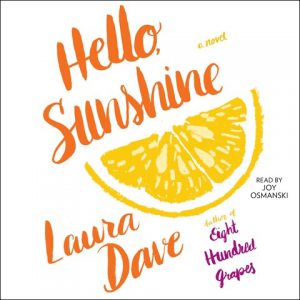 Laura Dave's EIGHT HUNDRED GRAPES offers something for everyone, mixing family drama with a romance gone wrong to create a lively story of life at a small California vineyard. Joy's portrayal of Georgia, an L.A. lawyer who left her fiancé just days before the wedding, balances the young woman's big-city toughness with her vulnerabilities and brings out both the distress and the humor of a family in crisis.
Joy's performance of another Laura Dave audiobook, HELLO, SUNSHINE, connects listeners to a different kind of woman. Sunny is a popular culinary YouTuber turned television star. This story asks what happens after Sunny's social media accounts are hacked, exposing the real person behind her internet brand. Joy's characterization of Sunny emphases her transformation from living as a public personality to reconnecting with her estranged sister and finding her authentic self.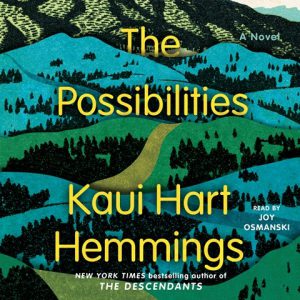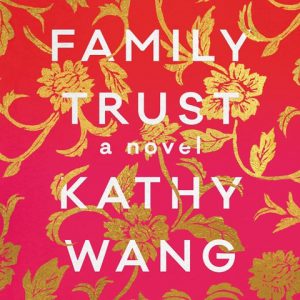 THE POSSIBILITIES by Kaui Hart Hemmings explores a parent's worst nightmare. Sarah, a regional TV personality, is trying to understand her relationship with her 22-year-old son in the aftermath of his death caused by an avalanche at a local Colorado ski resort. Her retired father, a less-than-tactful best friend, her son's father, and her son's girlfriend aren't necessarily making things easier. Joy's sensitive performance brings the emotional depth of this audiobook to the fore while successfully avoiding melodrama.
FAMILY TRUST by Kathy Wang introduces us to a Chinese American family from the Silicon Valley. After Stanley Huang is diagnosed with a fatal cancer, his ex-wife and grown children are left to contemplate their relationships with him and each other, the pressures of cultural expectations, and the realities of being a person of color in contemporary society. Joy's delivery emphases the mixed emotions of the principal characters as they deal their individual and shared problems.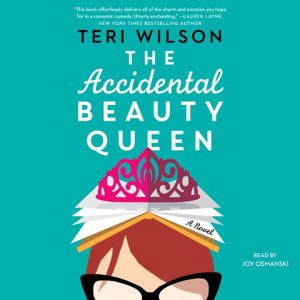 For a lighter look at family dynamics, listen to Teri Wilson's THE ACCIDENTAL BEAUTY QUEEN about identical twins Charlotte and Ginny, who have little in common except for their DNA. When an allergy forces Ginny out of a beauty pageant, will librarian Charlotte be able to take her place? Joy's distinct voices and on-point sense of humor bring out the fun as Charlotte learns to wear high heels and discovers what it's like to be a beauty queen.
4 Questions
Now that you've met five families and learned how they hold up (or not) under pressure, it's time to meet the person who brings these stories to your earphones. I'm so pleased that Joy Osmanski agreed to answer some questions and share a little bit of her life with us.
AudioFile Magazine: Tell us something surprising about yourself.
Joy Osmanski: My husband (narrator Corey Brill) and I have been keeping about 60,000 bees on a rooftop in downtown Los Angeles for 10 years. The honey they produce is incredible and is used in some nearby restaurants—so fun!
AFM: What's your first reaction when someone asks you how he or she could become an audiobook narrator?
JO: First I think—cool! And then I think—I wonder if you know how grueling narrating can be. Before I started narrating, I had no idea how much physical work was required. And that it can be such a solitary endeavor. A love of reading or reading aloud is not enough.
AFM: What are some of the particular challenges of narrating nonfiction?
JO: When I'm narrating nonfiction the challenge can be to honor the facts while still creating a compelling narrative. And sometimes, not letting that narrative take over. When I was recording JANESVILLE, for instance, it was a struggle not to let the events that occurred overwhelm me in the booth. I had to take breaks to compose myself.
AFM: What do you never wear in the recording booth?
JO: I'm so paranoid about any little sound . . . I never wear any jewelry. Somehow, in my mind, even a tiny necklace is going to clang.
Thanks so much for taking the time to talk with us, Joy. I'm fascinated with your beekeeping. I bet the fresh honey from your own bees is fantastic. What a great endeavor. I think I, too, would be worried about jewelry; I guess it's always good to err on the cautious side.
For more audiobooks performed by Joy Osmanski, check out her audiography.