A few years ago, AudioFile reached out to its reviewers asking if any of us would like to listen to some "classic" literature. I responded, "Sure, yeah, I guess." I thought back to some bygone mimeographed high school reading lists and pictured "classics" as dusty, wordy, daunting 19th-century novels that had the added baggage of possibly being good for you.
Except for the good-for-you part, I couldn't have been more wrong. Listening to the classics has been a revelation. Their insight, sharp detail, humor, and wisdom really are timeless.
I have to say that hearing the books has been, for me, the key to rediscovering the classics. I'm a very aural person. I think I learn a little better, retain a little more, by hearing something read aloud than just reading it. This is especially true when the audiobook is read by a talented narrator.
With an attention to detail and vocal clarity, a good narrator takes the pressure off what can make the classics a little tricky. Like the long descriptive passages of Herman Melville's works, or the tough-to-pronounce names of Fyodor Dostoevsky's characters, or the literary stream-of-consciousness of William Faulkner's writing. With audiobooks, the narrator can do some of the heavy literary lifting for you.
Now, the classics that I've really found myself most enthralled by are the books that were once well known, treasured, or had an impact, but have fallen, if not out of favor, then between the cracks. For me, at least, this excludes Frankenstein, Dracula, Jane Eyre, and Sherlock Holmes's adventures, which perhaps belong in another category—mega classics that are always in rotation.
Here are a few of my recent favorite classic listens: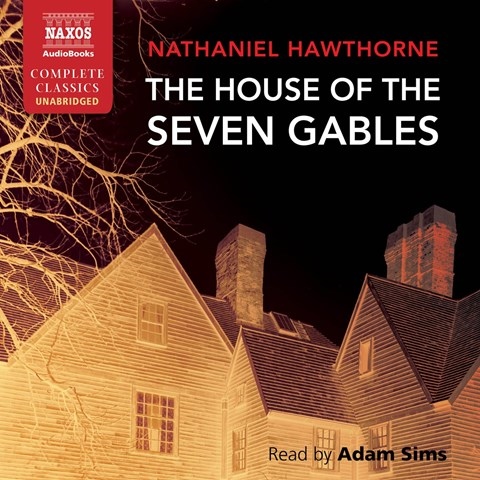 THE HOUSE OF THE SEVEN GABLES
by Nathaniel Hawthorne, read by Adam Sims
Naxos AudioBooks
Hawthorne had just come off the huge success of THE SCARLET LETTER (1850) and set his sights on an even more ambitious, multi-generational tale that included ghosts, romance, lost treasure, greed, and, above all, biting commentary on his beloved New England's mores, grudges, and attitudes of the time. Adam Sims's exemplary reading pulls all of the book's wit, skepticism, and keen observations together into a wonderful listening experience.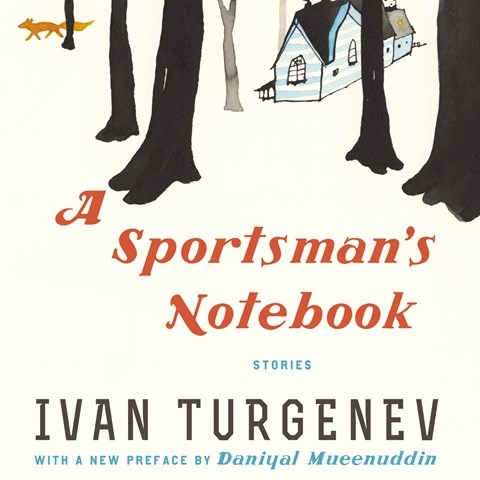 A SPORTSMAN'S NOTEBOOK
by Ivan Turgenev, read by Steve Marvel
Harper Audio
AudioFile Earphones Award
Narrator Steve Marvel made a crucial, brilliant decision when voicing Turgenev's 1852 groundbreaking collection of 25 penetrating, realistic short stories about a landed gentleman who crosses central Russia gathering tales of aging serfs, horse traders, and the brokenhearted. Rather than read with a put-on Russian dialect or the universal this-is-classic-so-it-must-be-English accent, Marvel reads with his natural voice and gives Turgenev's rustic characters a slight American country/southern articulation, highlighting the hard truth that peasants, serfs, and slaves shared similar hardships and experiences around the globe.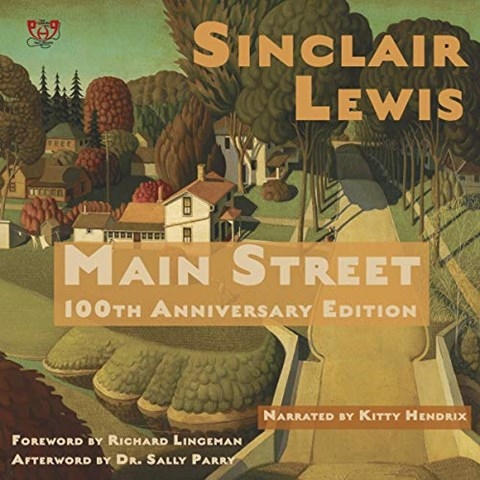 MAIN STREET (100th Anniversary Edition)
by Sinclair Lewis, read by Kitty Hendrix
Post Hypnotic Press
AudioFile Earphones Award
With a natural-sounding performance, narrator Kitty Hendrix absolutely captures the fresh voice of an early 20th-century woman (I think of my great grandmother) who forged into a small midwestern town ready to take on the world. With perceptive and detailed observation, Sinclair Lewis's first bestseller both celebrated and satirized the core of American life, from the fierce pride in church and town to the undercurrents of racism and populism. Though published in 1920, the book sounds like it was written yesterday.
This is why the classics are classic. Even after 100 years, these treasures still have so much to tell us about ourselves.
Audio producer Brian Price recently completed his 500th review for AudioFile. His audiobook IN THE EMBERS won the Audie Award for Best Audio Drama in 2017. His audio novel THE RIVER IS SO WIDE, read by Robin Miles, will be released in July 2021.