We start the second half of the 2023 SYNC season this week! Wow, time can seem to fly! On the other hand, time can warp into painful slow motion when both soldiers and civilians come face to face with weapons of war. Thanks to Listening Library for this week's pair of nonfiction titles that reveal how the use of military weapons can change the citizen soldier or the passerby on a city street.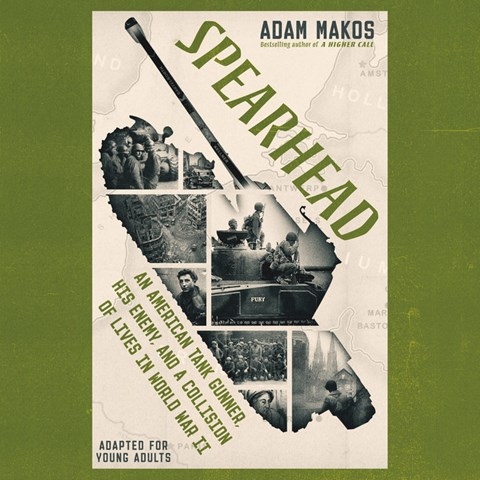 SPEARHEAD (ADAPTED FOR YOUNG ADULTS): An American Tank Gunner, His Enemy, and a Collision of Lives in World War II, by Adam Markos, combines a closeup examination of tank warfare with the biography of a 21-year-old American tank gunner and his confrontation with a 17-year-old German tank crewman. Narrator Jonathan McClain delivers the young men's wartime lives—which neither had expected or sought—with both emotional intensity and clear descriptive reading of the how and why of tanks in 20th-century warfare. In an era when tank warfare is again in the news, this audiobook takes on new meaning. What happens when a tank gunner who is no career warrior confronts the reality of the heavy weaponry he's assigned to shoot in battle?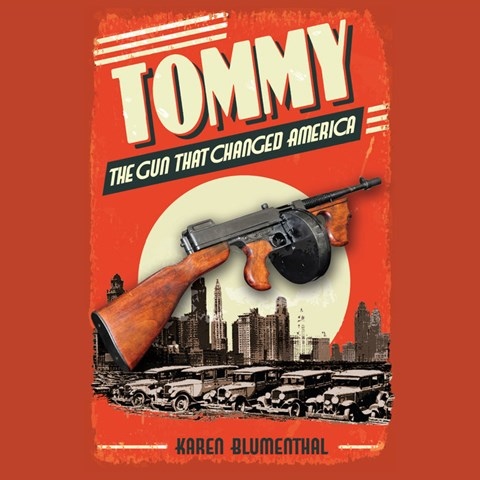 On the flip side of the reluctant civilian turned soldier, Karen Blumenthal's TOMMY: The Gun that Changed America takes listeners into the history of a particular military-grade weapon moving into civilian life. Narrator Maggi-Meg Reed is our guide as we learn about the Thompson sub-machine gun's invention for fighting WWI more effectively and its post-war adoption on American city streets by gangsters. Again, we can consider parallels between the 20th and 21st centuries as we experience contemporary discussions of another military-grade gun's movement into civilian life.
Join narrator Maggi-Meg Reed as she shares her thoughts here on the permeable boundary weapons can find between soldier and civilian life: