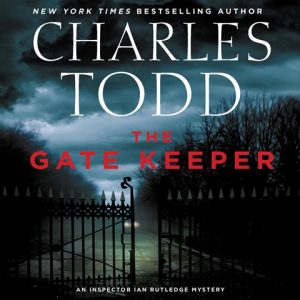 November 11, 2018, marks the 100th anniversary of the formal end of WWI, observed on the 11th hour of the 11th day of the 11th month. Several years ago, while visiting Salisbury, England, on November 11, I personally experienced that moment when everything and everyone comes to a complete stop at 11 am to observe two minutes of silence to honor those who lost their lives fighting for their country.
To honor the 100th anniversary, I would like to call attention to several mystery series that are set during WWI and its aftermath.
Author Charles Todd has provided us with two different WWI-related series. Charles Todd is the pseudonym for a mother-son author team, and one series features a male lead—Inspector Ian Rutledge—and the other a female lead—nurse and amateur sleuth Bess Crawford. The latest (#20) in the Ian Rutledge series, THE GATE KEEPER, is set in December 1920, two years after the war has ended, but as was the case for so many, the damage suffered by Rutledge continues to haunt and shape his life. Golden Voice Simon Prebble has narrated the most recent audiobooks in the series.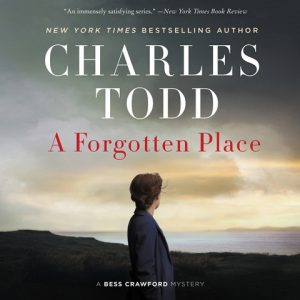 With the Bess Crawford series, we have a direct window into the atrocities of the war itself, as we first meet Bess in A DUTY TO THE DEAD on the ill-fated hospital ship Britannic in November 1916. Her commitment to a dying soldier leads her into a web of mystery, thus establishing her bravery, persistence, and smarts. She continues to use these qualities during the war years through to the end of hostilities on the battlefield, and she deals with the painful aftermath of deep wounds in the most recent addition to the series, A FORGOTTEN PLACE (Book 10). Earphones Award winner Rosalyn Landor masterfully narrates this series.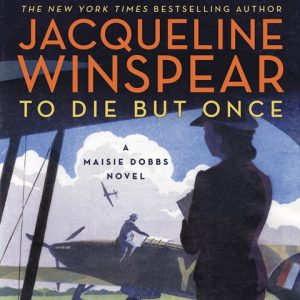 Jacqueline Winspear's Maisie Dobbs series shows us the disruption of war and exposes the lasting effects of the "Great War" on individuals, families, cities, and countries. We are introduced to the lead character in the first book in the series, MAISIE DOBBS, which takes us through Maisie's early years and the influences that inspired this intrepid psychologist, forensic scientist, and private detective. In the latest addition to the series, TO DIE BUT ONCE, narrator Orlagh Cassidy returns once again to bring to life the smart and forceful Maisie, now in the 1940s and facing the horrors of WWII.
As we reflect on Remembrance Day and Veterans Day about the lives lost, we can appreciate the way these mysteries allow us a view into the characters' lives, their humanity, their sense of loss, and often their inspiring strength.