Narrator Erin Bennett shares her fascination with the "rocket era" that intrigues many of us. Erin has a special connection to the space program through a childhood friend, now an astronaut, and lets AudioFile Magazine in on a very special "launch" of the RISE OF THE ROCKET GIRLS audiobook in this Behind the Mic video.
"Before there were computers, there were women who computed. The women at JPL."—Narrator Erin Bennett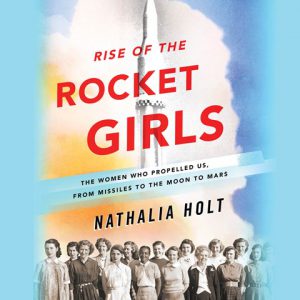 RISE OF THE ROCKET GIRLS
by Nathalia Holt, read by Erin Bennett
Hachette Audio
The excitement of rocket launches and space exploration intrigues us—and makes for great listening. Most histories of the rocket era during and after WWII focus on the achievements of men. This audiobook corrects that bias by telling the stories of brilliant women, known as "human computers," who worked at the Jet Propulsion Laboratory in California and made our space and missile defense programs possible. Listen to a sound clip and read our full review here.
To find more audiobooks narrated by Erin, click here.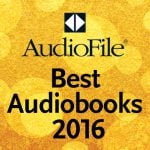 AudioFile
2016 Best Audiobooks
Award Winner