KADDISH.COM is the rare and extraordinary audiobook that reaches new heights because of the narrator's flawless performance. Rob Shapiro delivers Nathan Englander's material perfectly while enhancing every scene with a style and diversity of tones and emotions that highlight each moment. In the video below, he shares why the novel resonated so strongly.
"I knew each character, and I'd known each character my whole life." — Narrator Rob Shapiro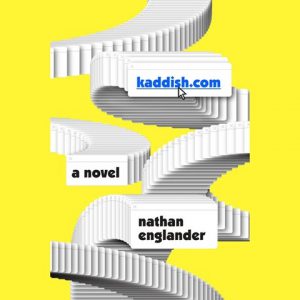 KADDISH.COM
by Nathan Englander, read by Rob Shapiro
Random House Audio
AudioFile Earphones Award
At its core, the novel focuses on Larry, a formerly observant Orthodox Jew who refuses to say Kaddish, the mourner's prayer, daily for his recently deceased father. Instead, he uses an Internet-based alternative to avoid his obligation. Englander captures every emotion in dialogue reminiscent of Philip Roth and Saul Bellow, and listeners will want to replay the audiobook to experience every nuance of Englander's prose and Shapiro's exceptional performance.
Find more fiction, history, and contemporary culture audiobooks in Rob Shapiro's audiography.