Narrator Rob Shapiro tells us about the strange parallels and connections to his own family's life that he discovered while narrating Ed Hajim's memoir, ON THE ROAD LESS TRAVELED. Perhaps that's why, as our reviewer notes, Shapiro inhabits the work so well as he perfectly paces the financier/philanthropist's rags-to-riches story. Watch the video to learn more.
"A lot of the book sounded like my grandfather's philosophy told through my dad's voice, so it was very familiar to me."—Narrator Rob Shapiro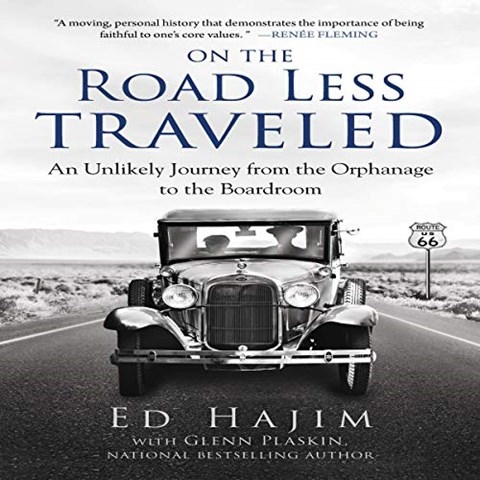 by Ed Hajim, Glenn Plaskin, read by Rob Shapiro
Skyhorse Publishing
AudioFile Earphones Award
Listeners hear author Ed Hajim's actual voice as he narrates the introduction to his memoir. Regardless, when narrator Rob Shapiro takes over for the body of the work, listeners will completely buy into his performance. Shapiro's tone is always on target, especially when Hajim discusses his strained relationship with his father. During Hajim's self-effacing, humorous references, one can hear the smile in Shapiro's voice.
Find more of Rob Shapiro's audiobooks in his audiography.