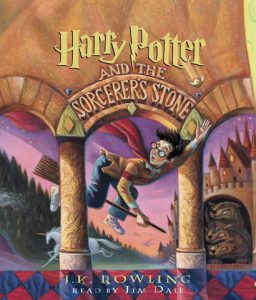 In celebration of AudioFile's first 25 years, we collected a list of 25 Iconic Audiobooks. We asked our reviewers and editors and heard your nominations on our social platforms for titles that stand out as truly memorable listening experiences. Our notion of  "iconic" is that they're "widely known and acknowledged especially for distinctive excellence" and have withstood the test of time. Within our final cut of 25, there are 5 amazing series.
It's impossible to talk about iconic audiobooks without several world-building fantasy series being on the list. HARRY POTTER and THE GOLDEN COMPASS are examples of the power of listening to audiobooks, though for different reasons. The entire HARRY POTTER series was masterfully narrated by the "bewitching, astonishing, brilliant, peerless" Jim Dale. He's able to bring a whole cast of characters to life—134 characters in HARRY POTTER AND THE ORDER OF THE PHOENIX alone. His narration may mark a turning point in how listening to audiobooks was viewed.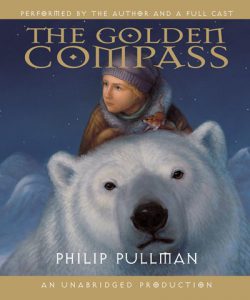 By contrast, THE GOLDEN COMPASS and its sequels are read by a full cast of talented narrators in one of our favorite examples of what a full-cast audio performance can sound like. This alternative universe is full of engaging characters, including the daemons, all voiced with care, and with the author Philip Pullman himself reading as the narrator. Both classic fantasy series are worthy of the "iconic" mantle.
For a fantasy world that has stood the test of time, one need look no further than Tolkein's  THE HOBBIT and the rest of the Lord of the Rings trilogy as read by Rob Inglis. Rob's vocal performance is "in turn charming, gripping, a little scary, and always engaging." What a great way  to jump into the series—or to revisit Bilbo Baggins and his fellow adventurers.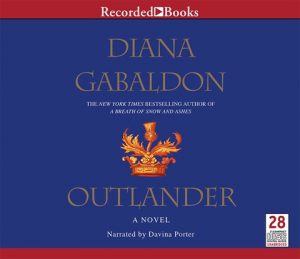 One of the beauties of a series is that they offer so much more than the single audiobook experience. They offer seasons of listening, with listeners immersed in new worlds crafted for them by the author and narrators. OUTLANDER, the beginning of Diana Gabaldon's series of epic time travel, offers hundreds of hours of listening. Narrator Davina Porter is the master of all the (centuries of) characters. For rollicking pirate fun for kids, the BLOODY JACK series, magnificently narrated by Katherine Kellgren, stands out. Twelve episodes will give young listeners and their parents many hours of pleasure.