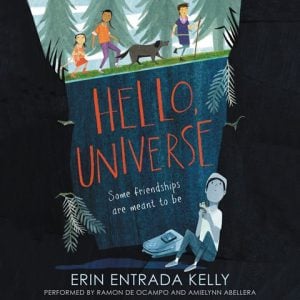 In the midst of awards season, I'm always looking out for those that specifically celebrate audiobooks, like the Spoken Word Grammy (Carrie Fisher's THE PRINCESS DIARIST) and The Odyssey Award (THE HATE U GIVE). Also, I love finding the audiobook companion of books that are being celebrated—the American Library Association awards announced this week offer a wealth of great listening. The Newbery Award, for example, given for the year's "most outstanding contribution to literature," honored HELLO, UNIVERSE by Erin Entrada Kelly. We've talked about and celebrated the audiobook for months—check out narrator Ramon de Ocampo in one of our Behind the Mic videos telling us how swept up he was in this book. It's thrilling to know that it has received the great Newbery honor. You'll be hearing more about one of the Newbery Honor titles, Jason Reynolds's LONG WAY DOWN—we have an exciting interview with Jason about recording his audiobooks for our upcoming print issue. (Look for it April 1.) 
The Printz Award is given for excellence in literature written for young adults. The 2018 winner, WE ARE OKAY, received an Earphones Award. The Stonewall Award focuses on exceptional merit relating to the gay, lesbian, bisexual, and transgender experience. The year's winners, LITTLE & LION and THE 57 BUS, both get recommendations from us. Dashka Slater's THE 57 BUS also received an Honor in the YALSA nonfiction excellence category. We might want to take another look at VINCENT AND THEO, the winner in that teen nonfiction category.
Any audiobook that wins the Odyssey Award has been through many rounds of scrutiny at the highest standards. Bahni Turpin's performance in THE HATE U GIVE is being recognized across the board. She has a nomination in the Audies competition for Best Female Narrator, as well as one for Young Adult. LONG WAY DOWN was recognized with an Odyssey Honor, as were THE BOOK OF DUST: La Belle Sauvage by Philip Pullman, A BOY CALLED CHRISTMAS narrated by Stephen Fry, TROMBONE SHORTY, and THE WIZARDS OF ONCE by Cressida Crowell.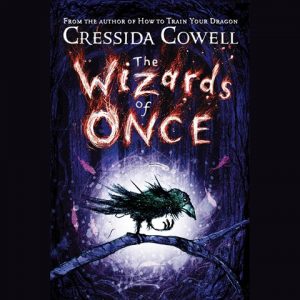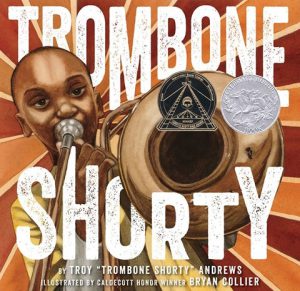 With just these titles, there's a season of exceptional listening for teens, and I'm very glad we have written about so many of them here. See the complete list of all the ALA Youth Media Awards.