Actor John Lithgow's long career is studded with awards—Oscar, Tony, Emmy, Golden Globe—for his many roles as  varied as the undercover extraterrestrial professor in "3rd Rock from the Sun" to Winston Churchill in "The Crown." He is currently appearing on Broadway in his one-man show, STORIES BY HEART.
Lithgow puts a lot of heart into all his work, and as author and audiobook narrator he's a consummate storyteller. Reviewed this week is a charming children's audiobook,  THEY ALL SAW A CAT. Lithgow has written for children and recorded other audio, including Dr. Seuss's OH, THE PLACES YOU'LL GO! Ten years ago Lithgow's memoir, DRAMA, was celebrated on the October/November 2011 AudioFile cover, and was one of the year's Best Audiobooks. I love the interview we did with him, and he has an array of audiobooks to explore.
Also in our audiobooks for young listeners this week, I see another  with great heart that families will want to share, Khizr Khan's THIS IS OUR CONSTITUTION. 
Khan, most known for a speech he delivered at the 2016 Democratic National Convention, speaks about his personal experience of liberty in the United States.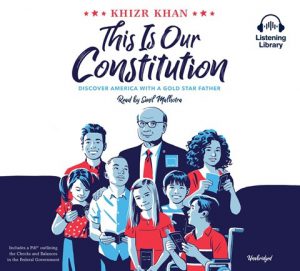 For an escape to enjoy a bit of 1950s America, check out Ivan Doig's final novel, LAST BUS TO WISDOM, that as an audiobook gets star treatment from narrator David Aaron Baker.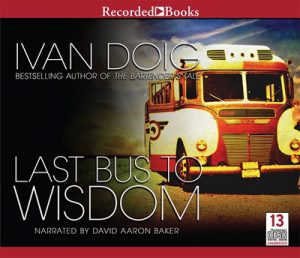 And it's with sad hearts that we note the passing of Ursula K. Le Guin, the author who helped introduce so many readers to fantasy and science fiction literature. Her recent TALES FROM EARTHSEA revisited the classic world of THE WIZARD OF EARTHSEA and the other Earthsea tales. Listen to any of her great works in honor of a legendary writer.
I'll be writing more about "heart" and soul in coming months, a theme I've adopted for the passion of AudioFile's work in 2018.
Ursula K. Le Guin photo by Eileen Gunn