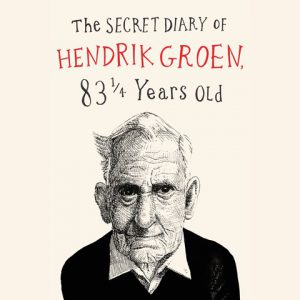 A couple of the audiobooks in this week's new reviews have European provenance. THE SECRET DIARY OF HENDRIK GROEN:  83 1/4 Years Old  by Hendrik Groen is a Dutch bestseller published in 2014. The brilliant Derek Jacobi performs pseudonymous author Groen's diary as a listener's delight, delivering the emotional beats and subtle layers of humor.
For listeners who relish Swedish noir mystery, Anders de La Motte may be an author to check out. MEMORANDOM follows his successful GAME trilogy. Narrator Peter Noble does a great job leading listeners into an intriguing thriller that reflects the clear authenticity of de la Motte's law enforcement background.
Being in the midst of summer, I would think we'd be seeing more baseball audiobooks. THE PRIDE OF THE YANKEES sounds like a real nostalgia piece, and will take many listeners back to 1942 with the story of Lou Gehrig and the making of the Gary Cooper movie. The season is long, so more choices for baseball  may come along.
We do seem to be in love with book covers with dogs . . .and COLLARED is no exception. Of course, it's not just the cover—David Rosenfelt's Andy Carpenter series is owned by narrator Grover Gardner. An Earphones Award here, but definitely not the duo's first. I love this comment from AudioFile reviewer Brian Price: "Gardner's wonderful combination of the rhythms of Sam Spade and the irreverent tones of Mark Twain make this diverting whodunit a listening treasure." That's my listening for this week.
What's in your headphones?