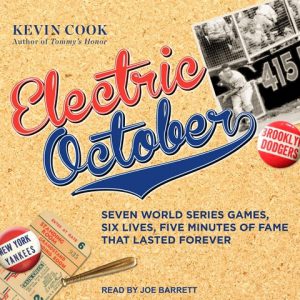 Baseball season may be over with the conclusion of the World Series, but it's not too late to extend the season if you love baseball history. Joe Barrett's snappy narration of ELECTRIC OCTOBER is perfect for stories from the Golden Age of Baseball. And—enjoy hearing the players' names: Cookie Lavagetto, Burt Shotton, Snuffy Stirnweiss, and Calvin Coolidge Julius Caesar Tuskahoma McLish (really!). Names are just not what they used to be!
With holiday travel coming up when many families will be hitting the road, now is a perfect time to plan your "are we there yet?" listening stash.
Author Rick Riordan is already a favorite storyteller for his Percy Jackson series. He's now on book 3 in the Norse mythology series featuring Magnus Chase—THE SHIP OF THE DEAD is a funny, fast-paced choice to keep both kids (10+) and adults entertained. And since it's always good to have spares, also check out NEVERMOOR: The Trails of Morrigan Crow. For younger kids (ages 4-6) AND adults (oh yes!), bring along TROMBONE SHORTY. Live Oak produced an exceptional program read by Dion Graham and to accompany the Caldecott Honor book. And don't miss viewing these videos . . . Trombone Shorty at the White House or at age 13 at Lincoln Center. These should get the backseat jumping.
Reading the review this week of Randolph Stow's TOURMALINE, I realized that we've recently reviewed several of Stow's novels, but that I knew little about him. Stow was an acclaimed Australian author whose work garnered numerous literary prizes. All the audiobooks published by Bolinda Audio are narrated by the amazing Humphrey Bower, who got AudioFile Earphones Awards for both TO THE ISLANDS and MERRY-GO-ROUND IN THE SEA.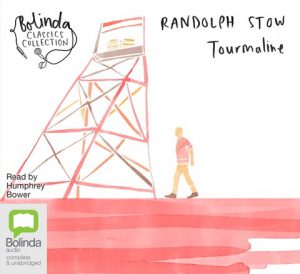 If you read my post each week, you might wonder, "Where does she get this random array of titles?!" I look at all the newest audiobook reviews we publish each week. Which ones should get an extra look? Or which just catch my fancy? I love looking into the authors, or the subject—the videos above are a perfect example. Just adding a few more details can add to the fun. Please share a comment if you enjoy these diversions, too.