When the Nobel Prize for Literature was announced last week, it was a great pleasure to find that so many of Kazuo Ishiguro's books are already available on audio.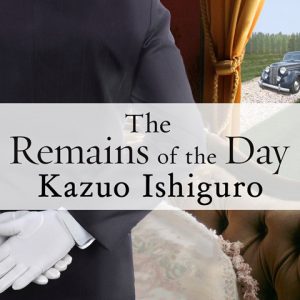 THE REMAINS OF THE DAY, narrated by the impeccable Simon Prebble, may be the place to start exploring Ishiguro's work in audiobooks. Simon delivers it perfectly with nuance of emotion and subtlety of accents. Some other Ishiguro audiobooks to look at—THE BURIED GIANT or the stories collected in NOCTURNES. Also, WHEN WE WERE ORPHANS which is narrated by John Lee (see more about John below).
Among the week's newest reviews, there seem to be several that make a good run-up to Halloween. Since my post today happens to fall on Friday the 13th, a few scary tales to try your luck seem appropriate. Stephen & Owen King lead off with SLEEPING BEAUTIES. Women going to sleep and not waking up sounds pretty unlucky to me. THE BLACK HAND takes listeners to the wharves and warehouses of 1880s London and the origins of Italian crime syndicates. And if you want to to stay in the horror zone, THE BEST HORROR OF THE YEAR, VOLUME 9 has a collection of stories to curl your toes with every whisper.
For listeners who like to explore a historical period and then stay within a saga for many hours, you can't beat Ken Follett's titles, and his latest, A COLUMN OF FIRE, fits the bill. This is the third of his Kingsbridge novels (PILLARS OF THE EARTH was the first), and listeners now find themselves in sixteenth-century Elizabethan England, caught up in the religious wars of Martin Luther's Reformation and Bloody Mary's persecution of heretics.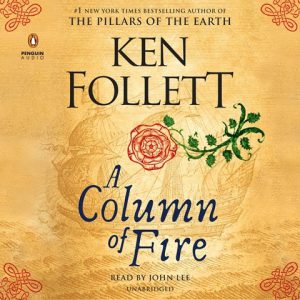 Narrator John Lee has been there—for decades—having narrated all of Follett's work. Deft with accents and a keen sense of emotion, Lee is also attuned to significant details to keep listeners engaged. If you're new to Follett or to the series, The Washington Post's review gives a nice introduction, noting that he has "a historian's eye for detail and a novelist's gift for narrative suspense."