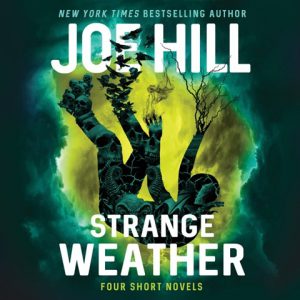 Topical essays, historical portraits, and short story collections can all give listeners a useful introduction to an author, but also showcase the variety offered with the audio version. Author Joe Hill's collection of four novellas, STRANGE WEATHER, is a great example.
Four top narrators—Wil Wheaton, Dennis Boutsikaris, Kate Mulgrew, and Stephen Lang—each take on one of Hill's stories. One can binge the whole collection or dole out the listening one dark scenario at a time. AudioFile is hosting a conversation between Joe Hill and narrator Dennis Boutsikaris as part of our podcast series, The Download. Keep an eye out for more on this program.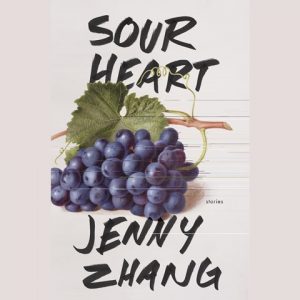 Another collection reviewed this week, SOUR HEART, takes a similar form—five Chinese-American narrators present each of Jenny Zhang's interconnected stories that get to the core of raw emotions in this portrayal of the immigrant experience in America. Narrators Greta Jung, Kim Mai Guest, Nancy Wu, Emily Woo Zeller, and Samantha Quan guide listeners through this collection.
Who doesn't love pirates? Check out this volume created from historical fragments and legend, PIRATE WOMEN: The Princesses, Prostitutes, and Privateers Who Ruled the Seven Seas. Hillary Huber does a great job with this unusual series of portraits. And in contrast, Rebecca Solnit's THE MOTHER OF ALL QUESTIONS is a collection of powerful essays on feminism. Solnit's wit and insight are crisply delivered by Tanya Eby.
To conclude this week, I was inspired by a children's title about a little-known literacy project in Cuba in the early 1960s. MY BRIGADISTA YEAR by Katherine Paterson is a fictionalized account of a 13-year-old brigadista from Havana who is assigned to teach, live, and work with an illiterate mountain family of farmers. Paterson, author of BRIDGE TO TERABITHIA and multiple literary award-winners, was born in China, the daughter of Christian missionaries. Narrator Frankie Corzo delivers an inspired narration about an inspiring bit of history.