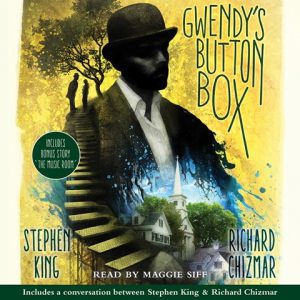 Scary listening has been on our minds as we creep closer to Halloween. We're chatting with author Joe Hill and narrator Dennis Boutsikaris in New York this week, and all our channels, Goodreads, newsletters, narrator videos, and blog posts have a decidedly spooky trend. My personal interests run a little more to kids in costumes than scary stories, so I enjoyed our kids'  audiobooks list "9 Spooktacularly Good Halloween Audiobooks for Families" that our ReadBrightly.com partner shared. But I know there are plenty of you who go right for the scary stuff . . . so have at it: Browse 200+ audiobook horror titles from the AudioFile crypt. From the audiobooks of the King dynasty to Frankenstein, there's surely something scary for everyone!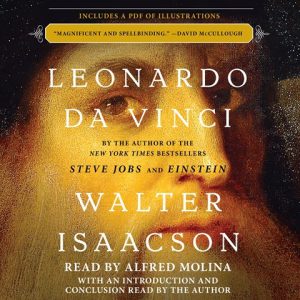 From our newest audiobook reviews, there's also plenty of great listening. Walter Isaacson's new biography LEONARDO DA VINCI tops my list, not the least for featuring one of my favorite narrators, Alfred Molina. Molina is one of the great voices of audiobooks, though we don't hear him often enough. A brilliant storyteller whose voice simply compels me to listen, Molina has been part of several full-cast productions and L.A. Theatre Works programs. Having the Leonardo title in his voice alone is a delicious treat, and of course his Italian is impeccable. Some listeners might remember Molina's brilliant, and celebrated, TREASURE ISLAND.
An interesting older (1989) novel from Hilary Mantel caught my eye, FLUDD. Mantel is known to many listeners for WOLF HALL, but here's a chance to explore an earlier work. Gordon Griffin's performance gets high praise, and AudioFile's Earphones Award. Tom Hanks's story collection UNCOMMON TYPE is reviewed this week. Of course, we want to hear Hanks's voice narrating his own stories, and he gives us a charismatic performance. One thing I note is that celebrated actors whose voices are so distinctive have an extra challenge to keep the listener "in" the story. It's hard not to keep thinking, "That's Tom Hanks reading about a woman." The cloak of invisibility behind the characters is one of a seasoned audiobook narrator's greatest secrets.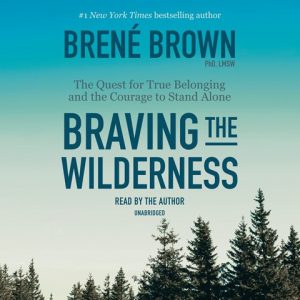 All the recent news has made me think about the courage to speak out. Brené Brown has a new audiobook to add to this conversation: BRAVING THE WILDERNESS: The Quest for True Belonging and the Courage to Stand Alone. Brown has such personal style, and audio is the medium that can really bring her message home.