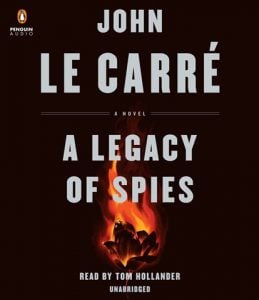 A week for old friends—that's audiobook friends we've heard before, but we're oh so glad to hear from them again. The newest John le Carré novel, A LEGACY OF SPIES, is a perfect example. Not only do I celebrate any new title from British master spy novelist le Carré, but LEGACY also brings back George Smiley. Ok, I admit it, I see actor Alec Guiness, but narrator Tom Hollander brings alive the Cold War spy masters and their craft. Le Carré, now in his 80s, read his memoir THE PIGEON TUNNEL magnificently just last year, but it seems right to hand the mic to Tom Hollander here.
Malachy McCourt brings back different sorts of memories, but his new memoir, DEATH NEED NOT BE FATAL, sounds like a lot of fun. He sings, he jokes, he talks about his life in Brooklyn and Ireland and his saintly mother, Angela, and his equally famous brother, Frank, who wrote ANGELA'S ASHES. I hope listeners are still discovering the great audiobook of Frank McCourt's 1996 memoir. It is certainly an audiobook that "sold" many readers on the format 20+ years ago.
Recently, we're hearing more performances from Australian narrator Humphrey Bower. This is great news for listeners and for fans who want a new voice so good he could read you the phone book. IN THE MEMORIAL ROOM is included in our new reviews this week, and we've reviewed MERCILESS GODS, THE MERRY-GO-ROUND IN THE SEA, and TO THE ISLANDS in recent weeks.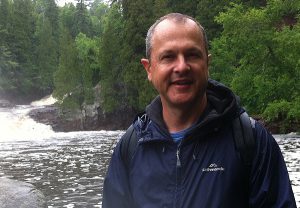 Humphrey's performances attract Earphones Awards like magnets. Subtle, thoughtful accents; deep, emotional connection to a wide variety of characters; brilliant pacing—all are his hallmarks. Humphrey's busy acting career has kept him away from the audiobook mic for a while, but Australian publisher Bolinda Audio has lured him back. Enough gushing, just take my word for it, listeners can rejoice with his return. Check out Humphrey's audiography of titles or his narrator profile here.