Yes, it's already February 2021. In spite of not being able to be together with loved ones, meet potential new loved ones in person, touch, or, heaven forbid, kiss, Valentine's Day is still coming around on February 14. And that's a very good thing. We need these "normal" events and celebrations to ground us, to provide hope. Perhaps it's just watching Bridgerton that has put me in the mood. So, I wanted to share with you a sampling of romantic suspense audiobooks.
Romantic suspense has the challenge of creating the tension and plot twists of a thriller and the emotional relationship rollercoaster of a romance. Not an easy balance. The audiobooks below provide a range of the mix of thriller and romance on the continuum.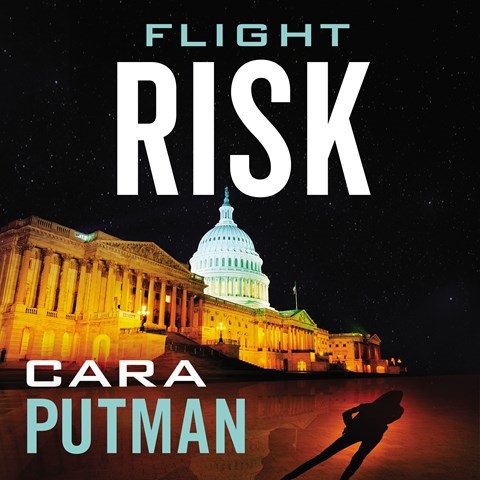 Author Cara Putman provides a legal thriller with the different thrill of the romance novel's "will they or won't they?" tension. Her latest audiobook, FLIGHT RISK, is narrated by Earphones Award winner Siiri Scott. Scott has a wealth of experience narrating fiction and nonfiction audiobooks. She brings these talents to bear in drawing the listener into Putman's complex plot where lawyer Savannah Daniels becomes involved with investigative journalist Jett Glover to uncover painful truths. We have all the ingredients here for a fast-paced thriller imbued with a fraught romance that keeps listeners tuned in.
For romantic suspense, one can't beat the combination of author Nora Roberts and Golden Voice narrator January LaVoy in HIDEAWAY. This audiobook combines family saga, romance, and elements of suspense. The length of the listen (it's more than 15 hours) means that you will live in this audiobook's world for days if not weeks. LaVoy shows off her stuff by voicing the main character, Caitlyn, as a 10-year-old through her growing to adulthood and eventually becoming a voice actor. The plot also moves from California to Ireland, so LaVoy gets to show off her ability to perform accents as well.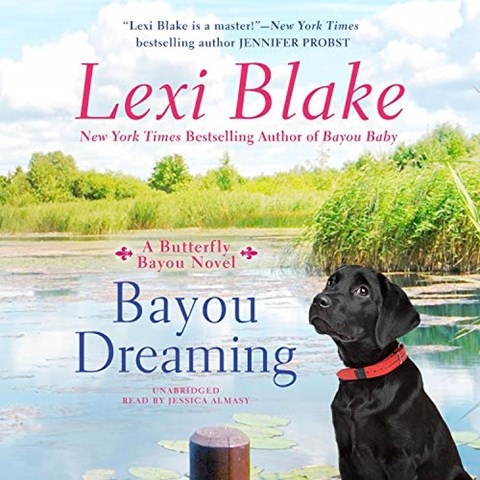 For something different, particularly for those in the Northeast, you might enjoy visiting with former New York City SWAT team member Roxanne King, who has relocated to a be a deputy in a Louisiana parish. The charming, warm setting might be just what those of us in colder climates need at this time of year. The third book in the Butterfly Bayou series by Lexi Blake, BAYOU DREAMING, is narrated by Jessica Almasy. While this has hints of a police procedural with the intense Deputy King, it veers more toward romantic fiction. And it makes for a charming, engaging listen.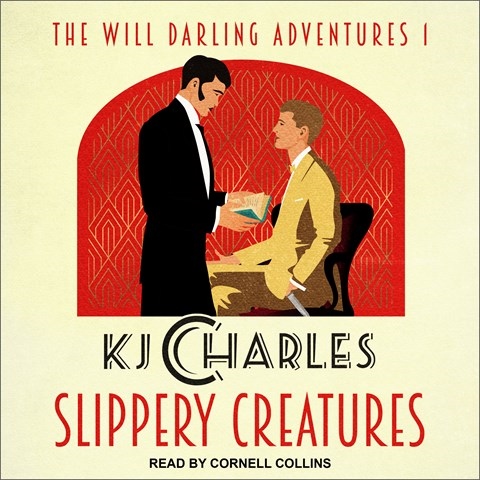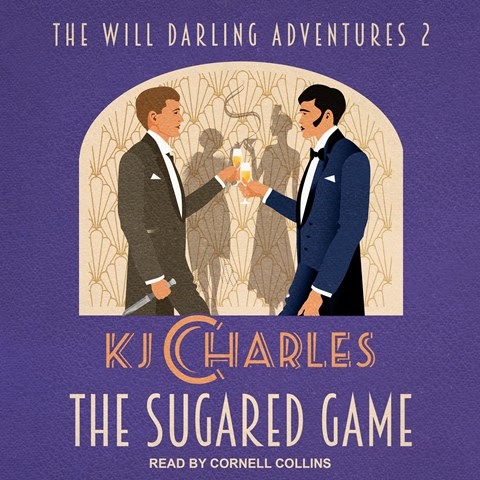 Listeners might want to tap into the subgenre of historical romantic suspense—lots to choose from here. For something a bit different, you might explore the Will Darling series. With SLIPPERY CREATURES, by KJ Charles and narrated by Cornell Collins, listeners will be taken back to post-WWI England to spend time in the company of the "bright young people." Collins treats listeners to delightful British accents and masterfully differentiates the characters, who include Will Darling and his love interest, the mysterious Kim Secretan. This is the first book in a trilogy, and the second book, THE SUGARED GAME, also read by Collins, earned an Earphones Award.
If you are now lured into the world of romance audiobooks, I urge you to check out the articles by my colleague Caitlin Augusta, who is our resident expert on the subject.
And happy Valentine's Day to all.