Will you be following along with the New York City Marathon this weekend? Author Jason Romero and narrator Gary Galone share the story behind RUNNING INTO THE DARK, a motivational listen that just might get you to tie on your running shoes. Romero, who is legally blind, had a pretty extreme requirement for the narrator of his audiobook memoir—run the Boston Marathon along with him as his guide.
"I had to stop more than a few times to gather myself while reading this amazing story of perseverance."—Narrator Gary Galone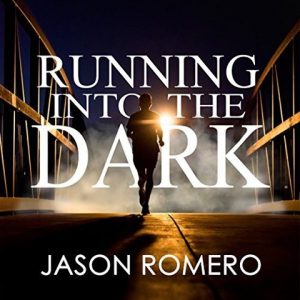 RUNNING INTO THE DARK
by Jason Romero, read by Gary Galone
Jason Romero, an experienced lawyer, finds himself unemployed and losing his sight from an incurable degenerative retinal disease. He learns to run distances that gradually lengthen to 3000+ miles across the U.S. Gary Galone gives a steady narration to this memoir about endurance as Romero's motivational message weaves through his story.
Listen to a sound clip and read AudioFile's full review.