Peter Ganim's beautiful and moving narration of Eric Ripert's 32 YOLKS reveals moments of horror, heartbreak, joy, and inspiration as a young boy learns lessons about food and applies them to life. AudioFile goes Behind the Mic to talk with Peter Ganim.
"This was a highlight–it isn't often you get to narrate a title by someone you hold in personal regard."—Narrator Peter Ganim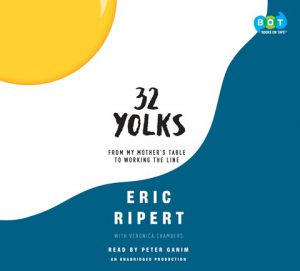 32 YOLKS
Eric Ripert, read by Peter Ganim
Random House Audio /Books on Tape
Earphones Award Winner
Celebrated in the memoir category in AudioFile's  2016 BEST AUDIOBOOKS. The subtitle intrigues us, "From My Mother's Table to Working the Line," learn how Eric Ripert followed his passion, toiling amid the highly competitive world of cooking—his culinary and media lives emerge. Listen to a sound clip of Peter from 32 YOLKS and read AudioFile's full review here.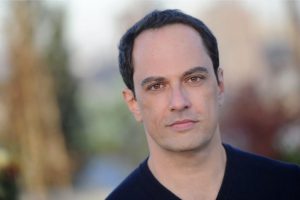 To explore more titles narrated by Peter Ganim, click here.