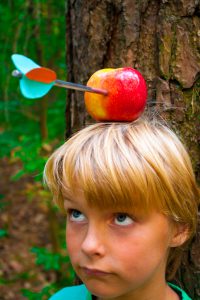 Audios about parenting have done a good job of keeping up with the astounding changes we've seen in our culture in the past 20 years–changes in the way authority is distributed in families, changes in how boys and girls define themselves, and changes in what it takes to prepare kids for the adult challenges of work and family.
"Parenting today is incredibly hard . . . here are some audiobooks that will awaken hope and persuade parents that there is an order to the madness of raising children that we can unlock with a little listening."
These audios offer perspectives that may help you keep your balance and improve what goes on between you and your children.
Listening for Parenting
THE GIFTS OF IMPERFECT PARENTING: Raising Children with Courage, Compassion, and Connection
by Brené Brown, read by Brené Brown (Sounds True)
Universal truths about being parents and helping kids become good people.
THE CONFIDENT PARENT
by Jane Scott, Stephanie Land, read by Susan Boyce (Dreamscape)
AudioFile Earphones Award
A pediatrician offers back-to-basics tools for helping parents relax and feel more confident about raising their children.
HAVE A HAPPY FAMILY BY FRIDAY: How to Improve Communication, Respect, & Teamwork in 5 Days
by Kevin Leman, read by Fred Stella (Brilliance Audio)
Create a safe place for families to stay connected and do the hard stuff.
ALL JOY AND NO FUN: The Paradox of Modern Parenthood
by Jennifer Senior, read by Jennifer Senior (Harper Audio)
An enlightening historical overview of how raising children has changed.
IT'S OK TO GO UP THE SLIDE
by Heather Shumaker, read by Laurel Lefkow (Dreamscape)
AudioFile Earphones Award
Not your traditional parenting advice, it's a softly argued manifesto that shows parents how to avoid overcontrolling  risks and complying blindly with prevailing cultural norms.
RAISING HUMAN BEINGS
by Ross W.  Greene, read by Jonathan Todd Ross) Simon & Schuster Audio)
This thoughtful audio discusses helping your children become who they are while learning important life skills.
WHOA, BABY! A Guide for New Moms Who Feel Overwhelmed and Freaked Out (and Wonder What the #*$& Just Happened)
by Kelly Rowland, Tristan Bickman, with Laura Moser, read by Kelly Rowland, Tristan Bickman (Hachette Audio)
The singer/actress's unfiltered questions, with answers from her OB/GYN.
POSITIVE DISCIPLINE PARENTING TOOLS: The 49 Most Effective Methods to Stop Power Struggles, Build Communication, and Raise Empowered, Capable Kids
by Jane Nelsen, Mary Nelsen Tamborski, Brad Ainge, read by Kimberly Farr, Kathleen McInerney, Fred Sanders (Random House Audio/ Books on Tape)
Keeping things orderly requires more than ordering kids around.
MAKE YOUR KID A MONEY GENIUS (EVEN IF YOU'RE NOT): A Parents' Guide for Kids 3 to 23
by Beth Kobliner, read by Julia Whelan (Simon & Schuster Audio)
Help children of all ages learn how to be smart about money.
OH BOY, YOU'RE HAVING A GIRL: A Dad's Survival Guide to Raising Daughters
by Brian Klems, read by Stephen R. Thorne (Tantor Media)
Humorous stories and reassurance for dads entering the world of daughters
THE DANISH WAY OF PARENTING
by Jessica Joelle Alexander, Iben Dissing Sandahl, read by Kim Mai Guest (Penguin Audio/Books on Tape)
The stark contrasts between Danish parenting and the overstriving practices we see in the U.S.
MOTHER & SON
by Emerson Eggerichs, read by Emerson Eggerichs (Thomas Nelson Publishers)
The message in this helpful audio is that male children have more pride issues and doubts about their worth than most mothers realize.
1-2-3 MAGIC TEEN: Communicate, Connect, and Guide Your Teen to Adulthood
by Thomas W. Phelan, read by Paul Costanzo (Tantor Media)
Accessible advice on handling what's normal and not normal in your teen

IT'S OK NOT TO SHARE AND OTHER RENEGADE RULES FOR RAISING COMPETENT AND COMPASSIONATE KIDS
by Heather Shumaker, read by Laura Lefkow (Dreamscape)
Children learn best through their experiences rather than being told.
Browse personal growth audiobooks in  Contemporary Culture on our site.