Women's friendships are the key to everything. Shasta Nelson's advice begins with a description of intimacy that will resonate with everyone. Narrator Robin Eller makes us believe it.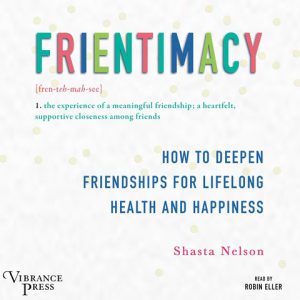 FRIENTIMACY
Shasta Nelson, read by Robin Eller
Vibrance Press
AudioFile Earphones Award
Explore the impact of friendship on our health and happiness. Shasta notes, "With the constant connectivity of today's world, it's never been easier to meet people and make new friends—but it's never been harder to form meaningful friendships." Robin Eller gives listeners a deeply-connected audio performance. Listen to a sound clip of Robin and read our full review here!
For more SELF recommendations, browse AudioFile's newest personal growth reviews!