The personal growth sector of the audiobook catalog is alive and well. I started reviewing self-help tapes (yes, tapes) in the 1990s and am blown away at how sophisticated and varied today's audios have become. A lot of today's offerings are written by experts such as psychologists, social scientists, and behavioral science journalists, along with a variety of public speaking luminaries. Each with its own mix of insights, inspiration, and advice, these audios are gaining popularity with people who are fascinated with the human condition, fascinated with the possibility that their lives could be better.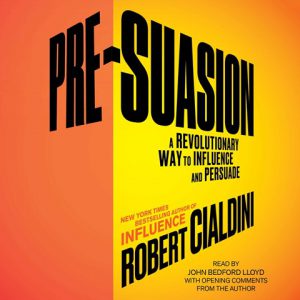 PRE-SUASION
by Robert Cialdini, read by John Bedford Lloyd
Simon & Schuster Audio
INVISIBLE INFLUENCE and PRE-SUASION are good examples of how a behavioral scientist can put together an enlightening audio lesson on what makes people tick. These authors teach effective living with evidence-based suggestions for improving the way we think, make decisions, and impact our worlds.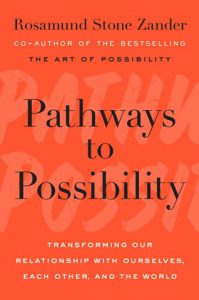 PATHWAYS TO POSSIBILITY
written and narrated by Rosamund Stone Zander
Penguin Audio/Books On Tape
I've also learned to be more open to the softer messages embodied in an audio like PATHWAYS TO POSSIBILITIES, Rosamund Stone Zander's touching meditation on how to step out of our isolated comfort zone and explore the joy of connecting with others. Her message alone is powerful enough, but what opened my heart as well as my brain was how the author's kind voice was an ever-present messenger for her humanitarian worldview.
Bon courage!
Want to make be sure your next audiobook choice is evidence-based?
Browse AudioFile's newest personal growth reviews!
This post has been edited from its original longer form in the print issue of AudioFile Magazine, October/November 2016.