How do we, as individuals and in groups, communicate thoughts and feelings? How do we arouse empathy from others? Narrator David Marantz went Behind The Mic with AudioFile to tell us about his experience narrating THE MIND CLUB. And, we're surprised and delighted to hear about the humor of this audiobook. David even includes his own "outtake" when he laughed so hard he had to stop recording.
"It's not just dry philosophy—it's philosophy filled with humanity and philosophy filled with humor."—Narrator David Marantz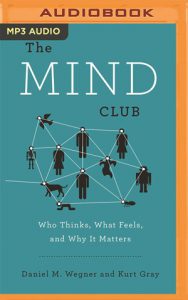 THE MIND CLUB
Daniel M. Wegner & Kurt Gray, read by David Marantz
Audible, Inc/Brilliance Audio
We love when audiobooks surprise you. Here the authors discuss many very human, very serious topics about our emotions, but as narrator David Marantz shows us, there's a lot to learn, to ponder, and even to laugh about in THE MIND CLUB.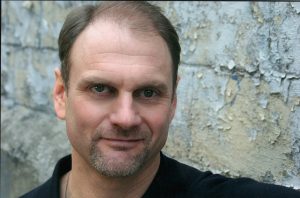 Want to make be sure your next audiobook choice is the right blend of humor and science?
Browse AudioFile's newest personal growth reviews!