What can we learn from tribal societies about loyalty, belonging, and the eternal human quest for meaning? The author of WAR, Sebastian Junger uses his experience and observations to examine the misalignment of the culture at home and the military experience.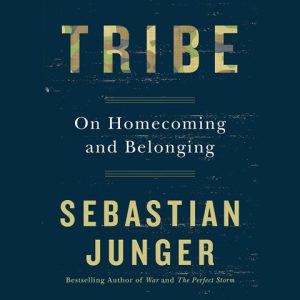 TRIBE
by Sebastian Junger, read by the Author
Hachette Audio
Journalist Junger delivers his audiobook with forceful and emotional conviction. Combining history, psychology, and social observations, Junger gives listeners thought-provoking points of view. Listen to a sound clip and read our full review here.
Browse our newest reviews to find your next great listen!