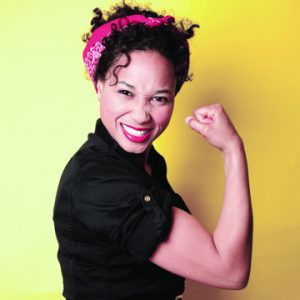 Women work to overcome cultural and internal barriers. Listeners will think about the abundance of career options for women today, the stubborn persistence of workplace insults and obstacles, and the empowerment women feel to break through and correct these barriers as they explore these audios. All written and performed by women, they focus on women's continuing struggle to actualize their talents, balance their lives, and contribute in the public arena as respected, capable players.
THE BITCH IS BACK by Cathi Hanauer, read by Teri Schnaubelt, Harper Audio
DARING: My Passages by Gail Sheehy, read by Bernadette Dunn, Harper Audio/ Blackstone Audio
EARNING IT: Hard-Won Lessons from Trailblazing Women at the Top of the Business World, by Joann S. Lublin, read by Kirsten Potter, Harper Audio
FEMINIST FIGHT CLUB: An Office Survival Manual for a Sexist Workplace, by  Jessica Bennett, read by  Bahni Turpin, Harper Audio
#GIRLBOSS: How to Write Your Own Rules While Turning Heads and Turning Profits, Sophia Amoruso, read by Sara Jes Austell, Penguin Audio / Books on Tape
HOW TO WIN AT FEMINISM: The Definitive Guide to Having It All–and Then Some!, by Beth Newell,Sarah Pappalardo, read by Anna Drezen, Nicole Silverberg, Harper Audio
LEAN IN: Woman, Work, and the Will to Lead by Sheryl Sandberg with Nell Scovell, read by Elisa Donovan, Random House Audio/ Books on Tape
LEAP: Leaving a Job with No Plan B to Find the Career and Life You Really Want, by Tess Vigeland, read by Tess Vigeland, Blackstone Audio
SHRILL: Notes from a Loud Woman, by Lindy West, read by Lindy West, Hachette Audio
WHAT I TOLD MY DAUGHTER: Lessons from Leaders on Raising the Next Generation of Empowered Women, by Nina Tassler, Cynthia Littleton [Eds.], read by Madeleine Maby, Janina Edwards, Fiona Hardingham, Amanda Carlin, Joy Osmanski, Simon & Schuster Audio
YEAR OF YES: How to Dance It Out, Stand in the Sun and Be Your Own Person, by Shonda Rhimes, read by Shonda Rhimes, Simon & Schuster Audio
YOU ARE A BADASS: How to Stop Doubting Your Greatness and Live an Awesome Life, Jen Sincero, read by Jen Sincero, Tantor Media
A few of the writers are accomplished female executives, like television producer Nina Tassler (WHAT I TOLD MY DAUGHTER), screenwriter Shonda Rhimes (YEAR OF YES), and Facebook's Sheryl Sandberg (LEAN IN). Some are by younger authors whose snappy writing and counter-culture tone make their messages sound revolutionary, energizing, impossible to ignore. Combining such messages with the distinctive power of the human voice creates audiobooks that go beyond intellectual stimulation; they'll help a lot of women take notice, take names, and take on anyone who gets in their way.
What makes the audio productions of these books so arresting is that the stories they tell are not only personal but also delivered by voices that sound engaged and empowered by what they are sharing. These voices make the audiobooks sound as authentic as they are enlightening.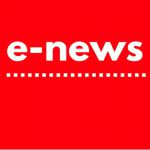 Want more of our editors' picks? 
Sign up for our FREE e-newsletter!