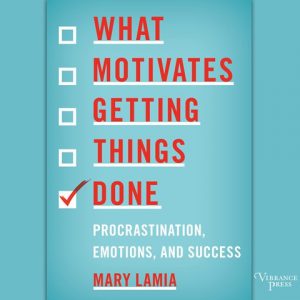 We've been listening to a lot of audios about the good life—finding out what makes us happy and how to get there. Happiness is such a moving target—which might explain why so many new personal growth audiobooks appear every year and why people who like them almost never listen to just one. Another reason for the boom in such audios is that our understanding of what makes people tick has exploded with insights from neuroscientists, social psychologists, spiritual teachers, and thoughtful writers.
The audios included here run the gamut from philosophy and memoir to hard science, but in one way or another they provide us with patterns—schemas of how the major aspects of being human fit together—and guidance on what we can adjust or change in ourselves to make life better.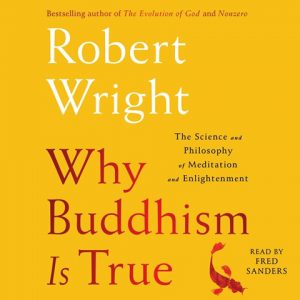 In two cutting-edge audiobooks, psychoanalyst Mary Lamia and the philosopher Robert Wright offer their perspectives on productivity and enlightenment. Their ideas are carefully constructed but speak to the heart rather than the mind because they're expressed in the language of purpose and meaning. Along with the authors' gift for teaching, the accessibility of their ideas is enhanced by the excellent performances of Cynthia Farrell and Fred Sanders. What makes these audios so compelling is that every phrase and paragraph sounds true to the author's sensibilities and the overall flow of the narrative. Other audios in our collection may approach the good life from different angles, but all of them work best when listeners can hear that connection between narrator and message.
Listening For a Satisfied Mind
WHY BUDDHISM IS TRUE: The Science and Philosophy of Enlightenment
by Robert Wright, read by Fred Sanders
Simon & Schuster Audio
AudioFile Earphones Award
WHAT MOTIVATES GETTING THINGS DONE: Procrastination, Emotions, and Success
by Mary Lamia, read by Cynthia Farrell
Vibrance Press
AudioFile Earphones Award
THE JOY PLAN: How I Took 30 Days to Stop Worrying, Quit Complaining, and Find Ridiculous Happiness
by Kaia Roman, read by Christina Moore
Recorded Books
ON BEING AWESOME: A Unified Theory of How Not to Suck
by Nick Riggle, read by Nick Riggle
Penguin Audio/Books On Tape
A MIND AT HOME WITH ITSELF: How Asking Four Questions Can Free Your Mind, Open Your Heart, and Turn Your World Around
by Byron Katie and Stephen Mitchell, read by Byron Katie, Stephen Mitchell, Pete Simonelli, Madeleine Maby
Harper Audio/Blackstone Audio
 This post has been adapted from the original Learning By Ear column published in the December 2017/Jan 2018 issue of AudioFile Magazine.