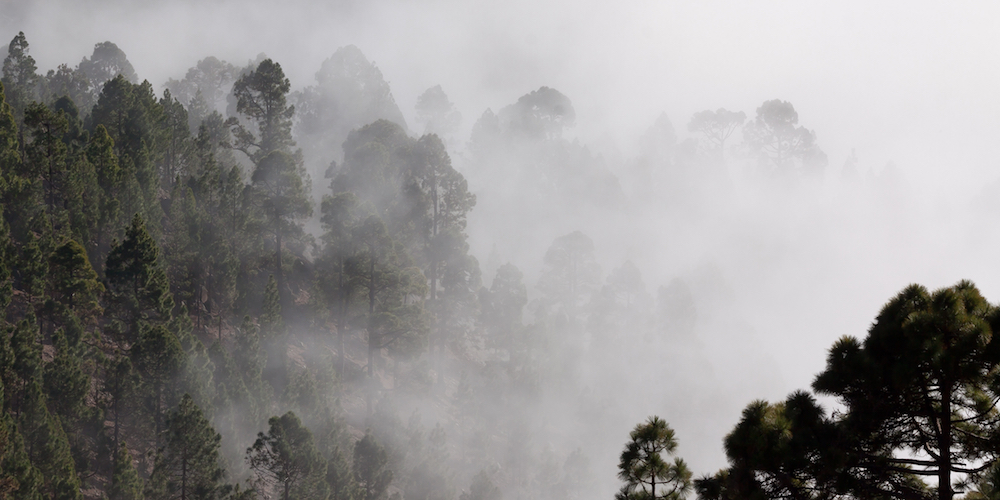 Who are you planning to bump off this summer? Oh, don't look shocked. If it isn't an in-law, blood relative, supervisor, cubicle mate, or politician, then it's the barista who has never once acknowledged your daily presence in the coffee shop. (Could be your lack of tipping—just saying.) Before doing the deed, you need inspiration about what to do and how to not be caught. So, today's Audio Adventures celebrate the newest offerings from some of my favorite mystery series.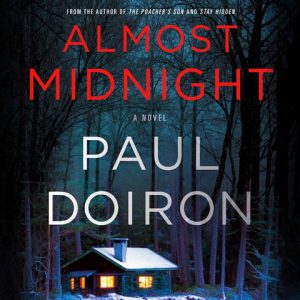 Henry Leyva's understated performance of ALMOST MIDNIGHT by Paul Doiron is a perfect place to start. The tenth in Doiron's popular Edgar-nominated series about Maine game warden Mike Bowditch starts when Mike gets a call for help from an old friend. The friend is in prison for murder—convicted with the help of Mike's testimony. Still, when you're in trouble, you call on your friends, even the ones who sent you to prison. Doiron, who's a registered Maine Guide and Editor Emeritus for Down East: The Magazine of Maine, writes engagingly about the Pine Tree State and its denizens, both locals and those from away. Leyva carries the narrative strongly and offers convincing character portrayals that—may he be forever blessed—don't over-dramatize the Maine accent.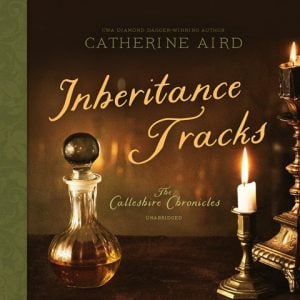 If you feel like smiling, I suggest INHERITANCE TRACKS, the newest chortle-inducing Sloan and Crosby mystery in Catherine Aird's long-running series. I've loved Detective Sloan and his enthusiastic, clueless Constable Crosby of England's Calleshire County since its debut with THE RELIGIOUS BODY. The newest is read by Derek Perkins, who understands Ms. Aird's sly wit, love of double entendre, and general good will. Plus, he has a fun time voicing a wealth of characters. Oh yes, the story is about a will and a bunch of unprepossessing inheritors and a murder, of course. Have fun as you figure out how this might be useful to you.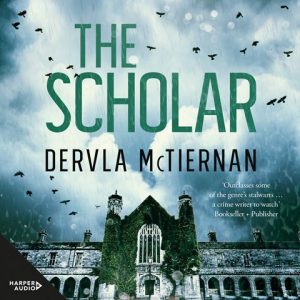 How about a hit-and-run? In Dervla McTiernan's suspenseful new thriller THE SCHOLAR, this option is not as simple as you might think. It's the second outing for Detective Inspector Cormac Reilly of Galway, Ireland, and narrator Aoife McMahon, who reads in a gentle, inviting tone that lulls you into wanting to listen forever. The murder victim's ID does not match her true identity, which is just the beginning of the lies. The hyper-competitive world of academic scholarship is an important plot point, so if you're a teacher or student, this will help prepare you for a return to the classroom next month.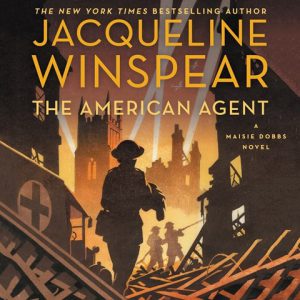 How about a WWII mystery to give you inspiration? We all know that killing someone in the midst of another catastrophic event is a clever way to get away with it. Unless private investigator Maisie Dobbs gets on your trail, that is. Read as always by the incomparable Orlagh Cassidy, THE AMERICAN AGENT by Jacqueline Winspear takes place in the middle of the London Blitz. A young American reporter is killed, but not by a bomb. Love and war profiteering are involved. More than that I will not say, except to add that though this is the fifteenth in Winspear's delightful and atmospheric series, do not be deterred. You can always listen in reverse order.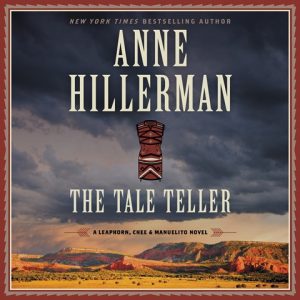 My final murderous suggestion brings us stateside to one of my favorite places in the world—the southwest's Four Corners region, home to Navajo police investigators Joe Leaphorn, Jim Chee, and Bernadette Manualito. Originated by Tony Hillerman, the series has been continued to fine effect by his daughter Anne and narrator Christina Delaine. In THE TALE TELLER, the retired Leaphorn is investigating the disappearance of a native artifact, while Chee and Manualito are solving a set of burglaries. As the mysteries begin to coalesce, Leaphorn is threatened with witchcraft and Bernie finds a dead body. It's all so satisfying.
P.S. Bet you hadn't thought of witchcraft for your own deed.