Mysteries get a lot of attention from AudioFile Editors, and this month we're taking a look at the "dangerous dames" of audiobooks. Here are just a few of our favorites—let us know yours in the comments below!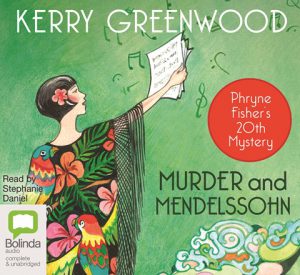 PHRYNE FISHER: Kerry Greenwood's creation, Miss Fisher is brilliantly performed by Stephanie Daniel, from COCAINE BLUES (#1 in the series) to MURDER AND MENDELSSOHN (#20). The TV series, "Miss Fisher's Murder Mysteries," has helped to bring on more fans.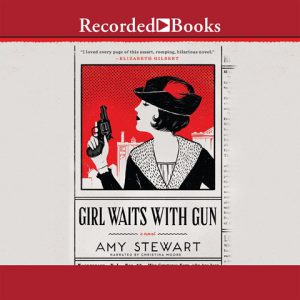 CONSTANCE KOPP: Amy Stewart's first Kopp Sisters mystery, GIRL WAITS WITH GUN —based on one one of the first American female deputies—was a hit and picked up an Earphones Award for Christina Moore. Number two in the series, LADY COPY MAKES TROUBLE, just received a second accolade.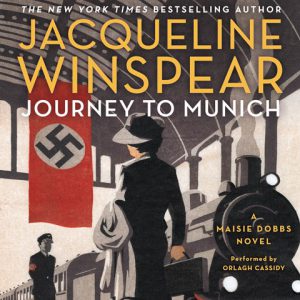 MAISIE DOBBS: Another "dame" in a historical setting, MAISIE DOBBS  was introduced to us by author Jacqueline Winspear twelve episodes back, and just after WWI. The latest, JOURNEY TO MUNICH, brings us to just before WWII. We love narrator Orlagh Cassidy as Maisie.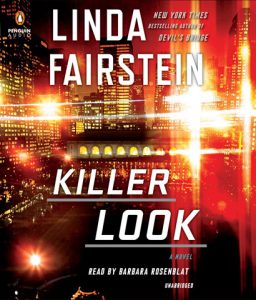 ALEXANDRA COOPER: Back in the hard-hitting world of the New York City District Attorney's office, Linda Fairstein's Alex Cooper has 18 titles, from FINAL JEOPARDY to the recent KILLER LOOK. And, of course, Golden Voice narrator Barbara Rosenblat is a dangerous dame all on her own.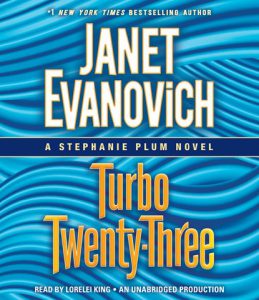 STEPHANIE PLUM: Janet Evanovich and narrator Lorelei King are a natural pair in the Stephanie Plum series. Listeners will find Lorelei's sassy Stephanie from #7, SEVEN UP, all the way up to  TRICKY TWENTY-TWO, with the newest, TURBO TWENTY-THREE, coming out in November 2016.
Long series often give these dames plenty of time to get in plenty of trouble, and to pick up a following. When a great narrator teams with the author long-term, listeners enjoy each perfect pair.
We'd be at this list for a long time if we covered every dangerous dame & her narrator double. Please add your favorites!
Browse our newest mystery reviews to find your next great listen!