Thursday night the Audio Publishers Association celebrated audiobooks with their 22nd annual Audie Awards ceremony. With stiff competition in the mystery and thriller categories, predicting the winners was a challenge. There were outstanding contenders in both categories. If you missed the nominees, you can check out—and sample sound clips in—the mystery category here and the thriller category here.
In two fields of spectacularly performed audiobooks, congratulations go out to the winner of the 2017 Audie Award for Mystery, Michael Connelly's THE CROSSING, performed by Harry Bosch's television persona, Titus Welliver, and the winner of the 2017 Audie Award for Thriller/Suspense, James Patterson's CROSS JUSTICE read by Ruben Santiago-Hudson and Jefferson Mays.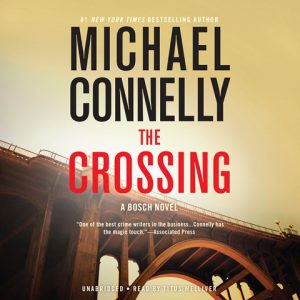 2017 Audie Award for MYSTERY
THE CROSSING
by Michael Connelly,
read by Titus Welliver
Hachette Audio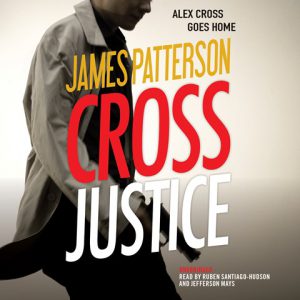 2017 Audie Award for THRILLER/SUSPENSE

CROSS JUSTICE
by James Patterson
read by Ruben Santiago-Hudson and Jefferson Mays
Hachette Audio
Earphones Award Winner
There seems to be a bit of a "cross" theme going on with the winners this year. Both are titles in long-running series: Connelly's L.A. Detective Harry Bosch (and attorney Mickey Haller) and Patterson's East Coast-based FBI agent Alex Cross. "Crossing" from coast to coast, we love our crime fighters, don't we? If you haven't tried one or both series yet, now's a great time to dip your toes in. And you certainly won't run out of audios to listen to in either series for a good long while.
Congratulations to both winners and all the 2017 nominees!