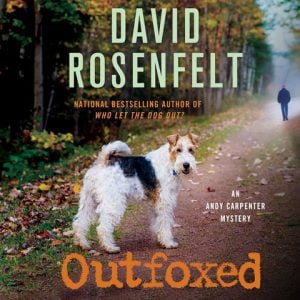 People who know me well or who follow any of my social media feeds know I am an animal lover. And that often carries over into my love of mysteries. I'm a sucker for a crime fighter with a pet sidekick, confidant, or just plain best friend. The genre is full of good ones, isn't it?
Dogs are certainly popular. There are the strong silent types like Walt Longmire's "Dog," Scott James's K9 partner Maggie, or Andy Carpenter's Golden Retriever Tara. You can find big dogs—Tess Monahan's Esskay and Miata—or small dogs—Simon and Deborah St. James's Peach—and every size in between.
If you favor a specific breed of dog, chances are you can find one in a mystery. Basset hound lovers may opt for the Stewart Hoag series featuring Lulu, while the French bulldog fans are may lean toward Alex Delaware's little blond Blanche (or his earlier dog, Spike). But mutt lovers needn't despair; there are plenty of mixes as well, including Kate Shugak's aptly named "Mutt."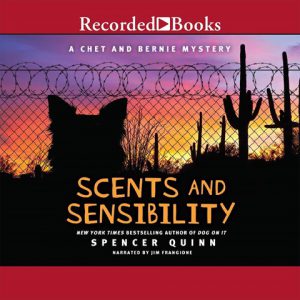 If you prefer your dogs to have speaking roles, Bernie Little's partner Chet is never at loss for words—or laughs.
And cats. Well, cats are almost synonymous with cozy mysteries thanks to Lilian Jackson Braun and Rita Mae Brown. Cats play supporting roles in all kinds of cozy mysteries: Lorna Barrett's Booktown series, Kate Carlisle's Bibliophile series, and Sofie Kelly's Magical Cats series. But tough guys prefer cats, too, you know! P.I. Elvis Cole and journalist Carter Ross will both attest to that. And if you prefer your cats bigger, Audrey Clark in THE RIDGE has an entire large cat sanctuary that may be just the ticket. There are talking cats as well as dogs. Temple Barr's feline P.I. partner Midnight Louie is one such narrator.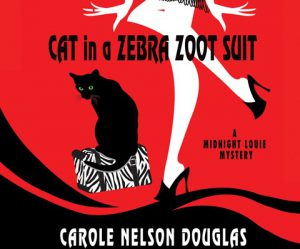 But Jen! Cats and dogs aren't the only kinds of pets, you say? Of course they aren't. And mysteries don't disappoint there either. Stephanie Plum has a hamster, Rex; Lily Ivory has a potbellied pig/gargoyle familiar, Oscar; Meg Langslow has llamas; and Dave Robicheaux has a three-legged raccoon, Tripod.
This is only a very small sampling of the fun pets that are part of the mysteries we love. Who are some of your favorites?
Looking for more great mystery recommendations? Dive back into our Solve archives and find a new favorite!