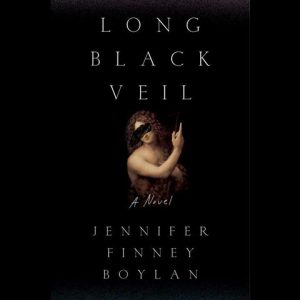 It's back-to-school time, and August is National Crayon Collection Month. I didn't know about this until I started researching blog topics—don't ask, my mind works in scary ways sometimes. Anyway, there's this cool non-profit organization aptly named Crayon Collection that gathers gently used crayons and distributes them to schools in high-poverty areas. This does two things: keeps perfectly good crayons out of landfills and puts them in the hands of children to encourage their creativity. Who knows, they may be the masterminds writing our mysteries of tomorrow!
Based on titles in the genre, our past and current scribes were likely influenced by the wax art supplies of their childhoods. Although they don't get quite as creative as the marketing gurus at Crayola—laser lemon?—crime writers (and their publishers) make use of color frequently in titles. John D. MacDonald started the themed series fad using color names for his Travis McGee titles (THE DEEP BLUE GOOD-BY, A PURPLE PLACE FOR DYING, etc.). David Handler followed suit with his Berger and Mitry mysteries (THE COLD BLUE BLOOD, HOT PINK FARMHOUSE), while many other crime writers had single titles featuring a veritable rainbow of color names.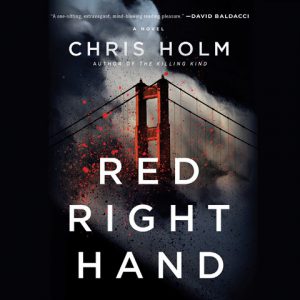 Chris Holm's second Michael Hendricks thriller, THE RED RIGHT HAND, features a hitman who makes his living hitting other hitmen. Red is a logical color for the stories that involve a lot of blood.
Orange might not be a color we automatically associate with mysteries, but Tim Dorsey's Serge Storms marches to the beat of a different drummer, so the third book in the series, ORANGE CRUSH, fits the Florida vigilante well.
Walter Mosely's Easy Rawlins series almost had a color in every title. The Watts private investigator's fifth audiobook, A LITTLE YELLOW DOG, is a rather cheerful title for the dark, hardboiled crime story. But a Walter Mosley audiobook is reason enough to be happy, so we'll take it.
Stephen King makes many writers green with envy, so it's fitting to mention his amazing serialized novel, THE GREEN MILE, in our color round-up. Anyone who can compel legions of listens to eagerly anticipate being creeped out must have some form of magic in his pen . . . or keyboard.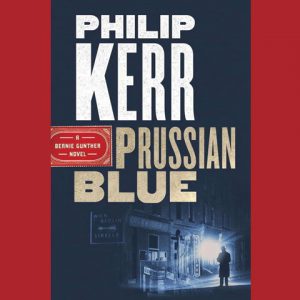 Philip Kerr's German private investigator Bernie Gunther appeared in the twelfth book of the series this year, and lucky for me, it fits right into my theme today: PRUSSIAN BLUE. Incidentally, John Lee's narration of the historical mystery makes this an Earphones Award winner.
I have to admit. I'm partial to purple. And even more partial to James Lee Burke, whose PURPLE CANE ROAD is part of the Dave Robicheaux series set in the New Iberia parish of Louisiana. The haunted police officer and his faithful pal, Clete Purcell, do their best to keep the evil at bay in Burke's deadly yet poetic landscape.
Ann Parker likes the shiny colors. Her SILVER LIES and WHAT GOLD BUYS currently bookend the Silver Rush historical mystery series featuring spunky Leadville saloon owner Inez Stannert.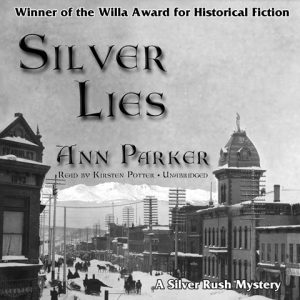 Finally, like red, black is a common hue in the mystery genre. Those walking through the mystery aisle in a bookstore are confronted with a sea of black book jackets. Given the high propensity for death in these stories, it's probably fitting. Jennifer Finney Boylan takes advantage of the color's suitability in her crime debut, LONG BLACK VEIL—and her narration earned her an Earphones Award.
Even though the subject matter can be dark, mysteries hold their own with a box of crayons. What are some of your favorite colorful titles?