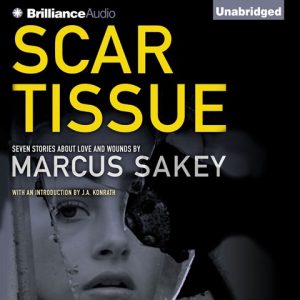 I have been a fan of Marcus Sakey's work for many years now. His gripping suspense and Everyman characters always drew me in immediately and kept me glued to my audiobook with bated breath.
Sakey started his career with standalone novels, including GOOD PEOPLE and THE TWO DEATHS OF DANIEL HAYES. Each book always felt more intense, more thrilling than the one before it. His short stories were fabulous little nuggets of that same excitement. He was known to say in interviews that he didn't have a great desire to write a series; at the end of a story he was ready to say good-bye to the characters that inhabited it.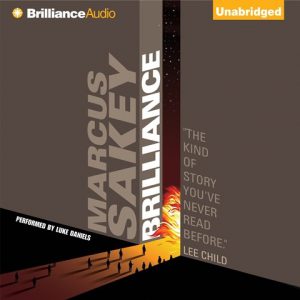 So I was a little surprised and even a little wary when he announced the beginning of a trilogy that would be a bit in the science fiction realm. With some minor exceptions, I've steered clear of sci-fi in my reading. But if there is anyone who can coax me out of my comfort zone, it's Marcus Sakey.
The Brilliance Trilogy was . . . well . . . brilliant. He managed to weave his Everyman conundrum into a thrilling suspense story that also included a fantasy element. Instead of saying "what if" in a regular life scenario, he turned his "what if" to science.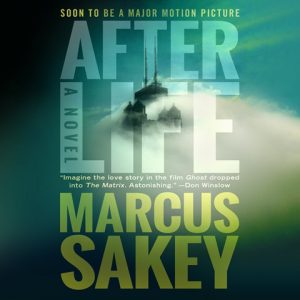 This summer Sakey returned to his standalone roots but continued to delve into his interest in ideas that require the audience to release their grips on reality a bit. For white-knucklers like me, this is a good exercise. We should really make a habit of doing it now and again. This time instead of being at all wary, I was excited, waiting eagerly for its arrival. AFTERLIFE didn't disappoint. This complex, fantastic imagining of what happens after death is riveting.
I still tend to be a bit apprehensive about crossing into the realm of the fantastical, but when an author has won me over with their other work, I'm more inclined to follow them into the unknown. Are their any authors or narrators you've crossed genre lines for? And will you cross again?