One of the very first series I ever listened to on audiobook was James Lee Burke's Dave Robicheaux series. And this is an interesting series because for many of the first thirteen audios, there are two different versions: one narrated by the late Mark Hammer and one narrated by Will Patton. Not only are they two different narrations, but also two significantly different interpretations of Burke's long-running, signature character.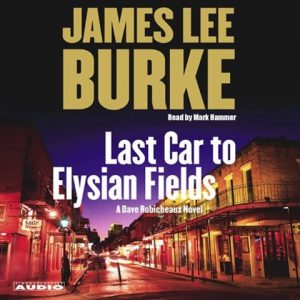 Having read several of the books in print before starting to listen to them, I found Mark Hammer's depiction of Dave Robicheaux  to be much more in line with my own mental images, and I listened devoutly to his lyrical productions that verbally duked out the internal conflicts of the haunted detective, glided effortlessly between the plethora of accents and dialects peppered generously throughout the prose, and enveloped me in the atmosphere Burke's become so famous for. Even his slower pacing aligned with the easy, southern, Louisiana bayou tempo of my imagination.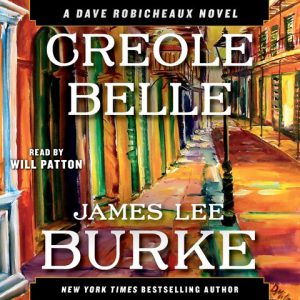 Probably my favorite of Hammer's narrations was his final one for the series, LAST CAR TO ELYSIAN FIELDS, or maybe I'm just sentimental because it was his last recording of Robicheaux. There aren't any I'm not readily eager to listen to again.
Will Patton continued on with the series after the passing of Mark Hammer and continues to be a fan favorite, regularly earning Earphone Awards for his narrations, including CREOLE BELLE and THE GLASS RAINBOW. He narrates the current installment, ROBICHEAUX, released earlier this month. Our AudioFile reviewer declares that Patton "delivers" on this twenty-first book of the series.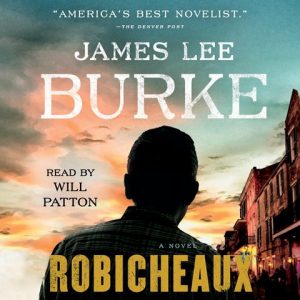 Regardless of which narrator best meshes with your own preference, the series is a stellar one on audio. The crime elements of Robicheaux's career keep the series firmly planted in the crime fiction aisle of the bookstore, but Burke's dynamic characters—including the colorful, pork-pie-hat-sporting Clete Purcel—intense sense of place, and menagerie of supporting characters (okay, maybe that last one is just my personal obsession) make this a series that can appeal to a wide listening audience.
If you haven't experienced this series—or you just haven't experienced it on audio—I encourage you to pick up a title and give it a try.