I love to laugh, probably because all the endorphins my body releases when I do makes me feel better no matter what my mood is. It's certainly good for me: reduces stress, burns calories, improves my immune system, and protects my heart. Which is especially helpful this time of year when the snow piles up and the sunshine is scarce. There are plenty of health reasons to support laughing, but sometimes it's simply just fun. So I also appreciate humor in the audiobooks I listen to. And over the many, many audiobooks I've listened to, I've discovered that humor can be quite tricky. There is definitely the chance it won't be appreciated by all listeners, but there's also the real possibility that author and narrator won't be on the same page and the humor will be missed. So when a production nails the humor and leaves me laughing tears of joy, I savor it all the more.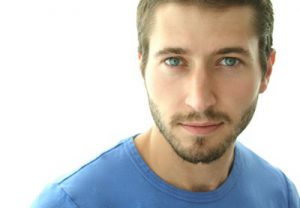 One truly great example of this is MacLeod Andrews narrating Jutta Profijt's Morgue Drawer Four series. When I listened to the first book in this series (MORGUE DRAWER FOUR), I could not stop telling people about it. It was smart and funny and Andrews's delivery was perfect. What was even more astounding was the added layer of a translation from the original German. A lot of the humor arises from slang, idioms, and Profijt's invented words, which make for tricky translations. But the trio involved in this production—author, translator and narrator—makes it seem effortless. If you haven't listened to this series, I highly recommend it.
MacLeod Andrews also deserves kudos for his narration of the beginning of Brad Parks's Carter Ross series. Parks fills his series with quirky characters and bizarre situations, and Andrews brought them all to life so vividly. I'll probably develop dementia and still be remembering the pain in my sides from laughing at his reading of Parks's scene in THE GIRL NEXT DOOR involving a teenager "who appeared to be a member of the Junior Gangbangers League" stuck atop a light stanchion to get away from a bear. You never know what you'll get with a Brad Parks story, but you can be assured that MacLeod Andrews will deliver it with flair!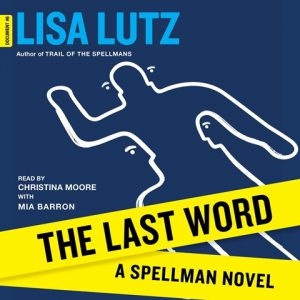 Once you have a chance to catch your breath from the hilarious narrations of MacLeod Andrews, you can turn to Lisa Lutz's Spellman Files read by Christina Moore. This is brilliant, madcap humor at its best, and Christina Moore knows just how to deliver it.
Dark mysteries can also incorporate great humor. Joe Ide's IQ series is steeped in dark themes, crime, and murder, but he still sneaks in prize lines of sarcasm, especially with Isaiah's partner, Dodson. Sullivan Jones performs them as naturally as if he improv'd them while he was narrating. Audiences won't miss any of the zingers in this series as long as Jones is reading.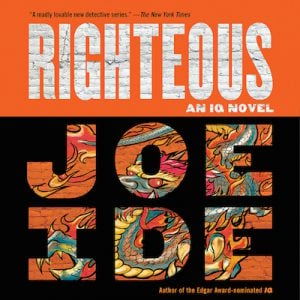 And of course I have to mention Craig Johnson's Longmire series here. The shrewd humor peppered throughout all of these books is never overlooked or underplayed by series narrator, George Guidall. I remember almost having to pull my car over while listening to ANOTHER MAN'S MOCCASINS when Guidall, as Walt Longmire, crooned to his dispatcher on the police radio, "Ooooooh Ruuuuubeeeee, don't take your love to town." Her response was simply, "stop that." Or in the opening of JUNKYARD DOGS when Guidall seems to be in as much utter disbelief as Walt at the insane situation of a elderly man cleaning his chimney in February while tied to a rope attached to the car his granddaughter started driving away in. It takes a special imagination to craft such a scene, and the imaginative narrating was just as extraordinary.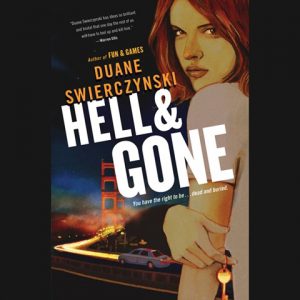 There are plenty of great mysteries that employ humor: hard-boiled and cozies, thrillers and traditionals, female authors and males, from anywhere you can imagine—and even from some places you'd never imagine (Duane Swierczynski's HELL AND GONE trilogy, for example). But when it comes to audiobooks, the humor can evaporate without that perfect execution by the narrator. These are a few of my favorites. Who are some of yours?