I was always a little smitten with history. I'm not exactly sure what originally ignited my fascination with the past—watching "Little House on the Prairie" as a small girl, reading GONE WITH THE WIND for the first time, having great teachers in school . . . probably a combination of all that—but it's as strong today as ever. And I'm not even obsessed with a certain time period. The Roaring '20s period in the U.S. is as intriguing to me as Ancient Rome. So it should come as no surprise that historical mysteries also captivate me.
Even though I'm not particular about time period, some folks are. But mystery can cover virtually any era on any point of the globe. And sometimes you might be surprised. You might think you don't care for that period but then the mystery is so riveting, you find yourself looking up details to see what is fact and what is a little creative license on the part of the author.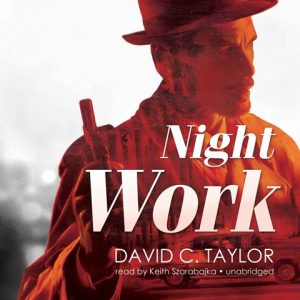 David C. Taylor's detective protagonist, Michael Cassidy, works in New York City in the mid-Twentieth Century. Don't worry if that feels unfamiliar to you. By the time you finish hearing Keith Szarabajka's killer narrations, you'll feel like you lived it personally. Dark and gritty, historical police procedural at its finest.
Craig McDonald takes his Hector Lassiter character on some wild rides throughout his series, narrated by Tom Stechschulte. Spanning several decades in the mid-Twentieth Century, the Hector Lassiter series travels around the U.S. to Spain, France, and Germany and features such historical figures as Ernest Hemingway, Gertrude Stein, Orson Wells, and Rita Hayworth. If you like adventure and suspense, this series is packed with both.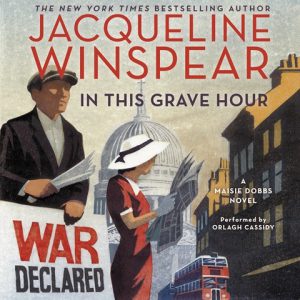 Maybe Victorian England is more your speed. Tasha Alexander's Lady Emily series could be just the ticket. Instead of speakeasies and gangsters, you'll discover the aristocracy and country estates. Bianca Amato has performed the lion's share of this twelve-book (and counting) series.
Jacqueline Winspear's incredibly popular Maisie Dobbs series also features an English sleuth as the heroine. Maisie is solving crimes in the period between World War I and World War II, and Orlagh Cassidy gives them voice.
James McClure, who passed away in 2009, wrote a series set in apartheid-era South Africa featuring a white detective, Lieutenant Tromp Kramer of the Trekkersburg police, partnered with black Bantu Detective Sergeant Mickey Zondi. Steven Crossley has read the books available in this series.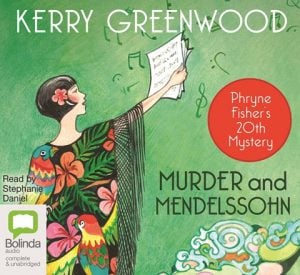 There are so many other eras to explore through mystery series—whether it's Nazi Germany (try Philip Kerr or Rebecca Cantrell's Hannah Vogel series) or the American Civil War (check out Jennifer Chiaverini's THE SPYMISTRESS  or Owen Parry's Able Jones series) or Ancient Greece (look into Gary Corby), you're likely to find a gripping listen.
And if the present world is getting you down and you'd like a little escape? Kerry Greenwood takes the audience down under in her Phryne Fisher series. In the pre-WWII period, Phryne decided she'd had enough of England and traded it in for sleuthing in Australia. There are 20 books in this series, and Stephanie Daniel (who passed away in 2013) garnered many Earphones Awards for her narrations of them.
What are some of YOUR favorite historical mysteries?